Last Updated on July 16, 2023 By Emma W. Thomas
Walmart is one of the most renowned product sellers for shopping both online and physically. The quality of Walmart furniture can vary depending on the specific item and brand. Walmart offers a wide range of furniture options at different price points, making it accessible to a broad customer base. While some customers find the furniture to be of good quality and value for the price, others may have mixed experiences
How Good Is Walmart Furniture Compared To Any Other Brand?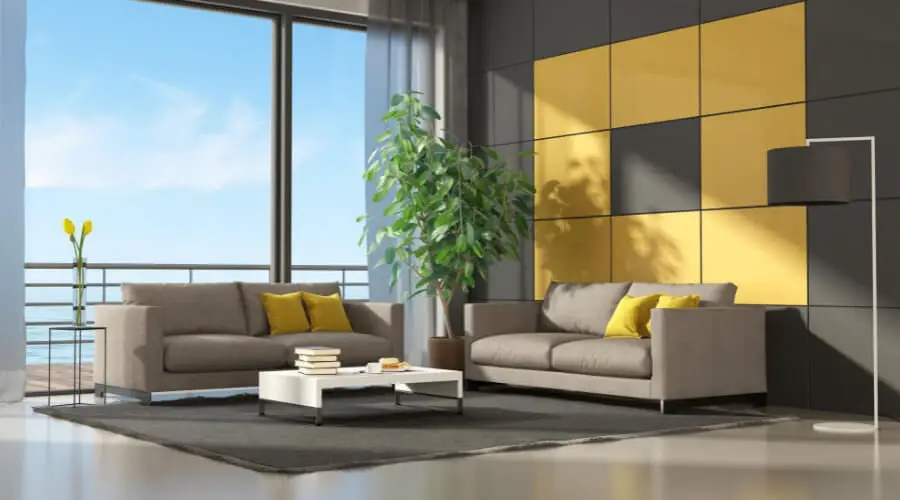 Despite many people being uncertain of what furniture and what brand to choose, Walmart has been recommended by many happy customers as compared to other brands because:
1. Walmart Furniture Is Super Affordable
When you are getting prepared to shop for furniture from Walmart, it is advisable to set your own budget in the back of your mind. It is true that not all the furniture is cheap. As a matter of fact, some are quite expensive. Nevertheless, the bridge between Walmart and the other brands is that there is always affordable, brilliant, and comfortable furniture that you can get at a pocket-friendly price. Walmart has made sure that the price tags will not be a hindrance for its customers to acquire their furniture of choice.
2. Good Quality Products
Each customer will have their own review depending on the type of furniture they acquired from Walmart. Walmart is known for the best quality of furniture over the years. However, there are also some customers who complain that furniture is either not of good quality or, not long-lasting as expected. Having looked into the reviews submitted by the customers, a tip I can give anyone who is necessarily interested to shop at Walmart is, to go for the coffee tables and armchairs. The two, have no negative reviews and on the contrary, are the leading with positive feedback. Nevertheless, any furniture at Walmart is good, depending on the customer's preferences.
Now let's dig deeper and have a comparison between Walmart and other brands.
1. Walmart VS Ikea
Ikea is also well known for its amazing furniture, especially among college students and young adults. Why? This is because, at Ikea, the furniture is also affordable, it has better customer reviews and the quality of the furniture is amazingly better as compared to that of Walmart furniture.
The best option a customer can take especially if the furniture at both Ikea and Walmart is the same price is just to go for Ikea for better results.
2. Walmart VS Wayfair
Wayfair is an online retailer known for durable products and good prices. Wayfair and Walmart are quite similar in both prices and durability. However, a customer will opt to go for Wayfair for three main reasons:
They have a wide range of products
Their furniture is long-lasting as compared to Walmart
They have a better price range as compared to Walmart
With that said, it is evident that Wayfair is better for quality furniture shopping.
How Comfortable Is Walmart Furniture?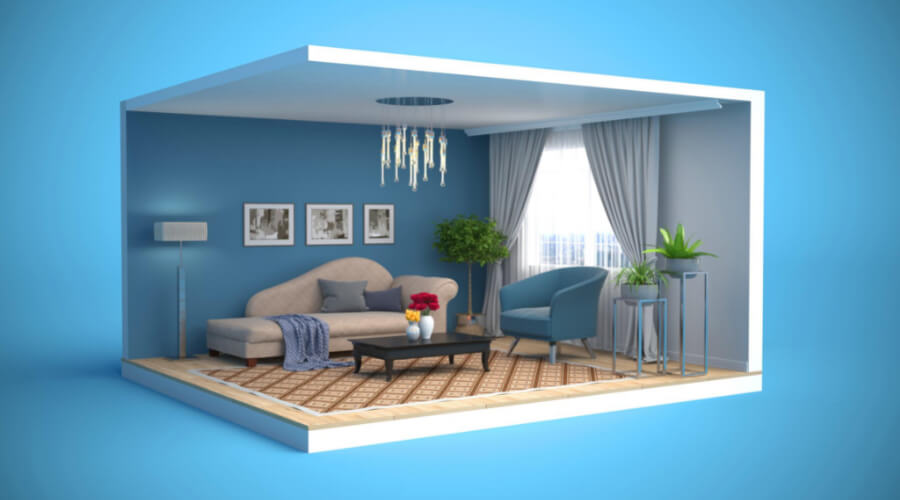 On a scale of one to ten, I give Walmart furniture a seven. Many customer reviews say that it is quite comfy for sleeping and also lounging. It can also withstand both kids and even pets.
Walmart's Brand Of Furniture And Its Best Furniture Pieces
Walmart comes with everything you've always wanted when it comes to furniture. From Living room furniture to office furniture, small spaces, bedroom furniture, dining furniture, coffee tables, sofas, bookshelves, book frames, vanities and it also comes with furniture savings. It also comes with a twenty percent discount on some of its furniture. 
They also have top furniture deals from time to time which have amazing discounts. Once you get to the Walmart site, you just have to go through the deals they have while adding them to your cart depending on what impresses you. Be keen and observant of the flash sales as they also have them from time to time.
They also have categories which one can decide to search from. They also have featured shops, making it easier to shop as through all these categories, their online shopping is just made simpler and easier for their customers. 
As mentioned earlier coffee tables and armchairs are the best furniture types. Once in a while check their site easier time, when checking their furniture. You can also download the Walmart app for a better experience.
Target Or Walmart?
When you want to shop at Target, be prepared to spend an extremely large amount of money as compared to Walmart. Its furniture selection is also more restrictive as compared to Walmart. 
Target offers a shopping experience that is slightly upgraded as compared to Walmart, as well as an upgrade on its furniture designs making its furniture feel more expensive than they are. Therefore, when it comes to furniture, Target is greatly expensive.
What makes Target more renowned than Walmart is its good network of stores and distribution centers, giving it popular among many customers and people.
Should I Buy Walmart Or Amazon Furniture?
Deciding between buying furniture from Walmart or Amazon depends on various factors. Here are some points to consider:
Walmart:
Advantage: Walmart often offers a wide selection of affordable furniture options, with the convenience of in-store browsing and purchasing.
Consideration: Quality can vary, so thorough research and reading customer reviews are recommended.
Benefit: Some Walmart furniture may be available for immediate pickup or faster delivery.
Amazon:
Advantage: Amazon provides a vast selection of furniture from various brands and sellers, often with detailed product information and customer reviews.
Consideration: Quality and reliability can vary, so it's important to research the specific product and seller.
Benefit: Amazon offers the convenience of online shopping and the possibility of Prime shipping, which provides faster delivery.
Ultimately, the decision depends on your specific needs, budget, and preferences. It's advisable to compare prices, read reviews, and consider factors such as delivery options and customer service before making a choice.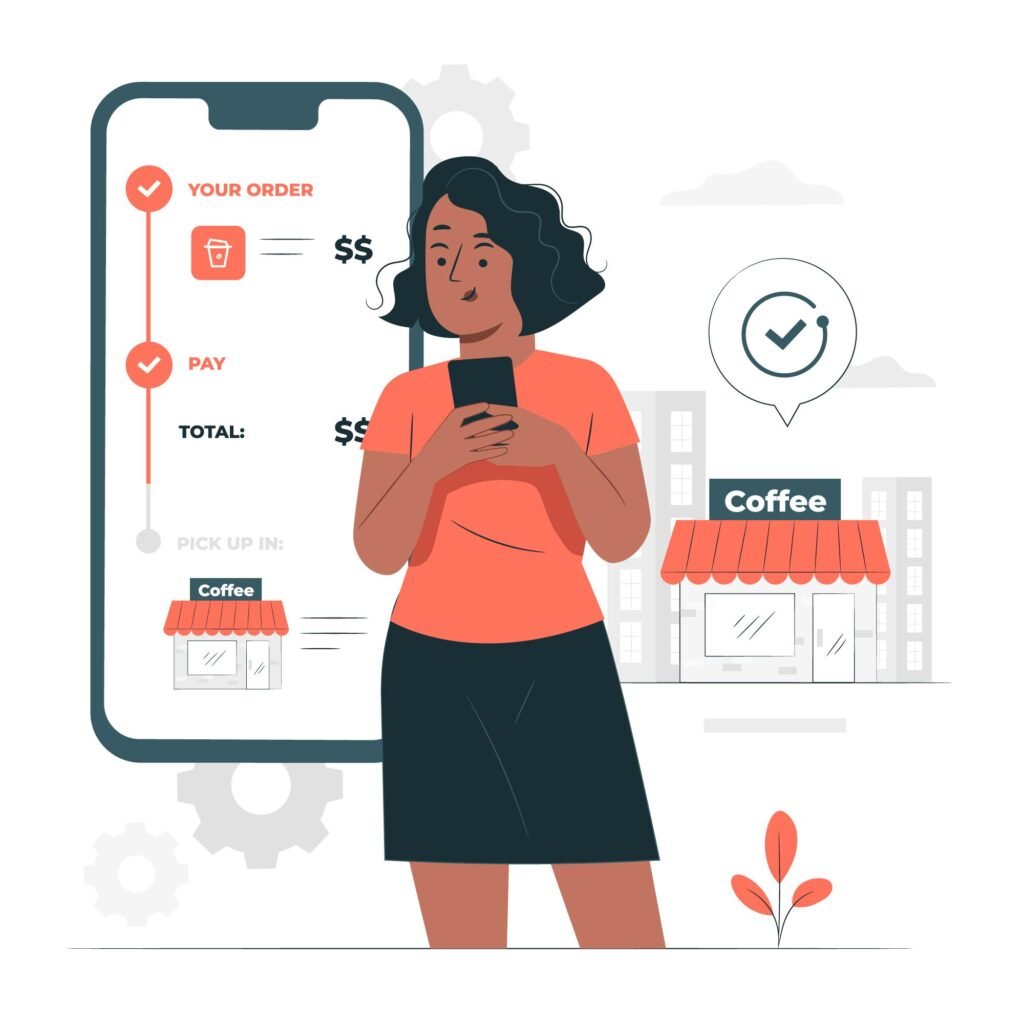 Frequently Asked Questions
1. Is Buying Furniture From Walmart A Good Idea?
Yes. Walmart offers good-quality furniture at affordable prices. It also has a variety of furniture which will certainly not miss impressing the customers. Its furniture is also long-lasting depending on a customer's preference.
2. Should I Think Twice Before Buying Furniture From Walmart?
Yes and No. The yes comes in where, as the customer, you dig deeper and check other customers' reviews where you will notice some furniture that has been given a thumbs down. At that moment, you will certainly have to think twice if you will purchase the furniture at Walmart. 
The no comes in where you are certain that Walmart is the best furniture provider after confirming its good quality furniture, its affordable prices, and its wide variety of long-lasting, good furniture.
3. Is Buying Furniture From Walmart A Good Idea?
With the reviews from customers, you can be highly disappointed. Most of the reviews are negative. The best advice is to make sure you go on a tour to look into more of the reviews and also consult with some of the service providers at the store. I believe that different people have different tastes. Once a customer's expectations are not met, then their review will obviously be negative. On the other hand, if the expectations are met, the review will certainly be good. Let the reviews not discourage you.
4. What Are The Best Types Of Furniture At Walmart?
If you are looking forward to getting a couch, then the Taryn Curved-Arm Sofa will suit you as it is not only polished but also has an affordable price tag.
For the best coffee table, then go for the Mainstays Logan coffee table which is of good quality as its materials are quite good.
If you are interested in a futon, then the DHP Emily Convertible Futon sofa couch will do. Not only does it fold easily, but it also has a recommendable length.
For your Ottoman, the Dorel living small storage one can come in handy as its materials are highly good and it also has good storage.
For the best chairs, the Better Home and Gardens rolled arm accent chair is highly recommended due to its good quality and also its modern appeal that it has.
 The best modern bed would have to be the DHP Rose linen tufted upholstered platform bed which comes in a variety of beautiful colors and also has high customer review ratings.
The best dresser is Sauder as it has good finishing as well as it is affordable and quite appealing to the eye. The Mainstays, Versatile Modern Glass Top desk is recommended by many office users because its design is just awesome. It is also affordable but fragile due to the glass.
Final word
When it comes to selecting furniture, you may have an easy time. It's just about choosing what you want and what you don't. The hard task is always when you have to pick a store where you are to get the furniture from. Walmart is recommendable as it gives a wide variety of furniture. It also has affordable pricing and appealing furniture. You may find the customer reviews disappointing but just go for what you want and Walmart will not disappoint. I am hoping that the next furniture shopping you will have, will be the best courtesy of, Walmart.
References:
https://nygal.com/walmart-furniture/
https://www.buzzfeed.com/amandaeedelman/walmart-furniture-positive-reviews
Emma is a graduate of Domestic Science or Family and Consumer Sciences (Home Economics) from the University of Wisconsin. She has 7 years of experience Working with the strategic section of BestBuy and now writing full-time for Homeeon.
From Managing the Home, Interiors, Cleaning, and Exteriors to Gardening and everything about Making A Home Liveable – is her passion and this Homeeon is the result of this.
Emma loves decorating her home with the best stuff found online. She cares about quality over anything and writes reviews about them here in Homeeon. Get in touch with her over Pinterest.
Keep reading her blogs.