Last Updated on October 3, 2021 by
A dining room chair needs to be between 17 -19 inches high to sit comfortably under a standard dining table. Many dining tables are around 30-inches tall, and this chair height leaves enough space for your legs. 
But, since some tables are shorter and others are taller, you will need to adjust the chair's height accordingly. Your chair should be low enough to slide underneath the table as this helps maximize the space and make it look tidier. As a rule of thumb, be sure to leave between 10-inches to 12-inches between your seat and the tabletop. 
In this article, we look at the standard height of a dining room chair, the ideal size, whether all dining seats have equal height, and the different styles of dining room chairs to choose from. READ ON!
Which Is The Standard Height Of A Dining Room Seat?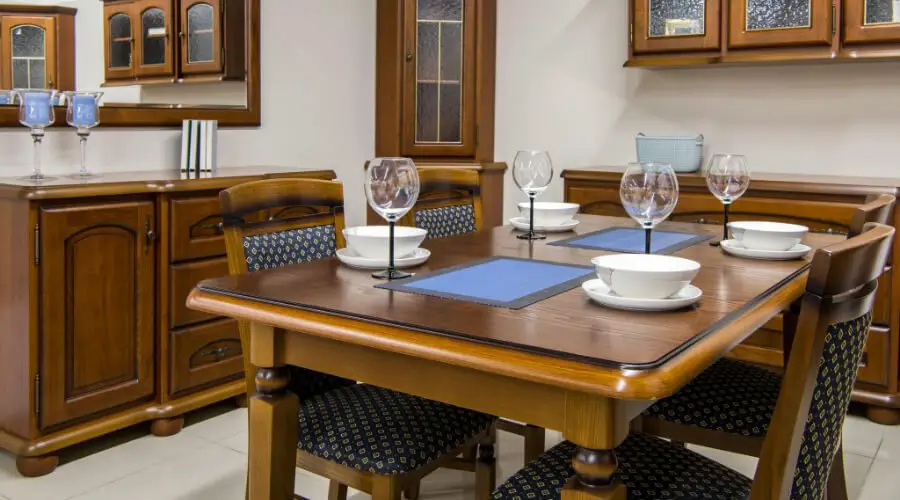 A dining room chair has two primary measurements, i.e. 
The seat height 
This height refers to the top of the chair where one sits, and it should be about 18-inches. It allows a space of about one foot between the dining table and your body.
Back Height
The standard back height ranges between 32-inches and 34-inches. But, depending on the user, it may vary, unlike the seat height. This height is the one that sets the appearance of your dining room. For example, a chair with a lower back gives your dining room a modern, streamlined look. 
Conversely, to achieve a traditional look in your dining room, you can choose a chair with a slightly higher back than the table. An ideal height for this effect should be about 32-inches or slightly taller. You may also select 34-inches or above if you desire to have a dramatic statement. 
Does Everyone Need The Same Height For A Dining Room Chair?
No. A dining room chair's height may vary depending on who is to sit on it. Some people may need less or more than 12-inches of space between the dining room table and seat. For example, a young child may require a little space between the tabletop and the top of the chair since they are shorter. On the other hand, a taller person may need more space to sit comfortably on their seat. 
How Many Dining Room Chairs Do You Need?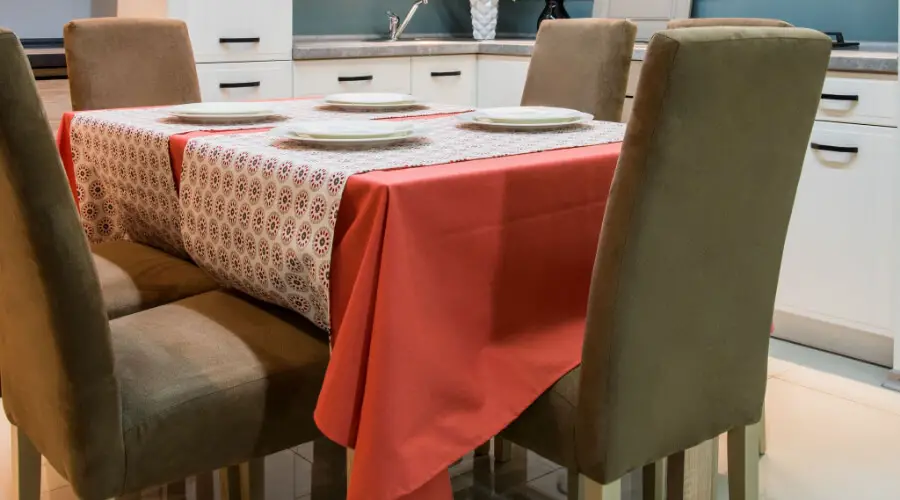 You will need a certain number of dining room chairs depending on their bulkiness and the size of your table. But, as a rule of thumb, you should leave a space of at least 2-feet for each seat. If you desire to have a cozier setup, you may have an extra two chairs waiting in the wings, but your table's length will guide you on how many seats you require. 
What Are The Different Style Elements Of Dining Room Chairs Available?
Dining room chairs come in different styles allowing you to infuse patterns and color into your space. You can also dictate the design that your desire for your dining room. The following style elements are available to choose from;
Fabric
Different options for fabric are available if you opt for upholstery, including velvets, linens, and patterned printed cotton. You can also opt for performance velvet or linen since they are easy in spot treatment, and stain removal. 
Pattern And Color
Dining room chairs come in handy if you love color and pattern, but your budget does not allow for covering your walls or sofa in your living room. You can go bold with your dining chairs, but keep your window treatments and wallpaper simple. 
You can also mix a dining table of rich wood with a soft fabric like moss velvet to help soften the appearance. 
Wood/metal VS. Upholstered 
Upholstered dining room seats are perfect for different patterns than metal or wood, which are less formal and more specific. Upholstered chairs are also quite comfortable to use, unlike their wooden counterparts. 
Arms/armless
When choosing the dining chairs, it is essential to know what style matches your table. For example, it is necessary to understand that arms chairs will look excellent at the two heads of the table. Armless chairs (also referred to as side chairs) will look perfect around the sides of the table. If you do not want your dining room to look like a board room, combining the two patterns comes in handy. 
What Height Of Dining Chairs Should You Use With A Kitchen Counter?
If you use your kitchen counter as your dining room, you need counter height or bar stools instead of dining chairs. You can choose either backless or swivel stools but be sure to go for the right height. If you are using a counter height table (36-inches in size), you should go for counter height dining stools or chairs. 
Conversely, if you use a bar height table (40 inches to 42 inches), then look for bar height stools. 
What Factors Should You Consider When Choosing Chairs For Your Dining Table?
When picking chairs for your dining table, make sure that their style and scale match. Here are some crucial factors to consider;
Scale
The scales of both your dining chairs and table must be compatible to give the necessary comfort. Most dining tables have a height between 28-inches to 31-inches, with 30-inches being the most common (this height is from the floor to the top of the table).  Dining seats height from the top of the chair to the floor ranges between 17-inches to 20-inches. A distance of 8-inches to 14-inches between the tabletop and the seat will, therefore, be ideal. 
Depending on your tabletop's thickness, the size of the person using the space, and the height of the apron, a distance of 10-12 inches can be perfect. But, this distance may vary slightly. 
Depth And Width
When choosing chairs, it is also necessary to ensure that they fit perfectly under the table. If the chairs don't work well, it may cause discomfort to the user or even damage the seats and the table. Make sure that the seats will slide below the table without bumping into its legs or base. A good practice will be to allow a space of at least 2-inches between any two chairs. 
Seat Height 
When matching the seat and table heights, it will be necessary to test your table with different chairs. You can try several chairs in a furniture store, and be sure to note the one that gives you maximum comfort. Use a small measuring tape to get the distance that is the most suitable for your needs. 
For accuracy, you need to measure from the apron's bottom to the top of the chair. But if your table has no apron, you can start measuring from the bottom of the tabletop to the chair's top edge. You will consider whether the seat is upholstered or hard. For an upholstered seat, you can take an accurate reading by measuring from the floor to the top of the seat while it is empty. You can then get someone to measure for you as you sit on it. 
Get the difference between the two measurements and add it to the suitable table-to-seat distance. 
Style 
Besides selecting compatible chairs and tables, it is necessary to ensure that they look good together and that their styles match each other. You can choose pieces with a standard period, the same level of formality, or the same color undertone finish. Your furniture pieces can have the same design elements like the feet or legs. But, as you choose the style, avoid picking all similar features for the tables and chairs as this may lead to buying a matching set.
Back And Arm Heights
If your dining chairs have arms, it is essential to make sure that the arm's tops won't bump or brush at the apron or bottom of the tabletop. Besides damaging your chair arms, one may not sit comfortably when eating. 
Conclusion
Dining room chair heights need to be compatible with the size of the dining table. It is necessary to ensure that the chair fits nicely under the table and that the user has enough space to sit as comfortably as possible when they eat.