Last Updated on March 1, 2022 by
Walmart connects sellers and buyers. In the same way, when you order a cake from them, they give your details to their entrusted bakers. Ordering a cake through them requires you to fill out an online form. After that, you submit the state through their website. When filling, they request details like flavor, color, size, among other information.
This article looks at how to order and pick a cake from Walmart and what to consider when ordering one. Read on!
What Is The Process Of Ordering A Cake From Walmart Online?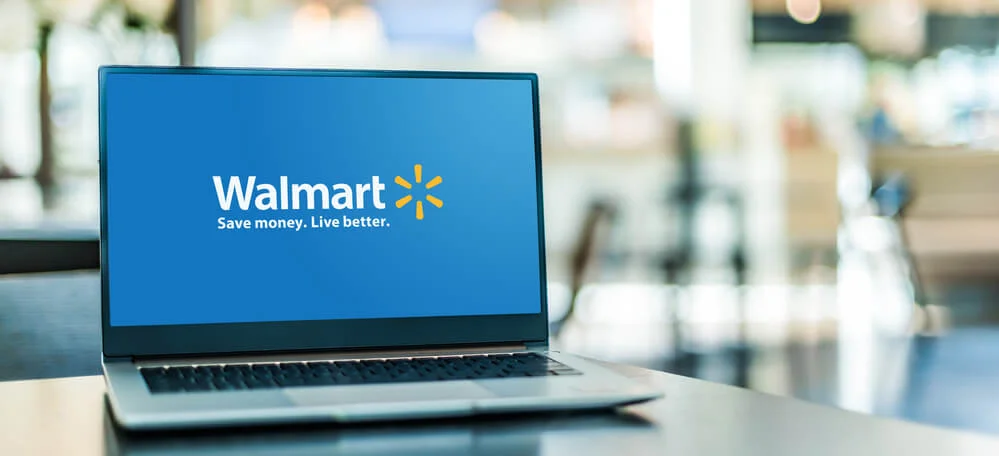 Ordering from Walmart is no different from doing so in the local bakery. You get to give details on the customization of your cake. Walmart offers premade and custom-made cakes. They undergo hand decorations like in other bakeries. For this reason, you can have your design made for any occasion. They have birthdays, graduation, baby showers, and wedding cakes.
When filling out the form, you decide where to pick your cake. You could choose to pick it up from your local baker close by. Their ordering process is easy. It involves the following few steps;
1. Select the cake size on the ordering form. You find multiple sizes like whole sheet cakes, halves, quarters, 6″, 8″, and 10″ round cakes. There are also other available sizes. Ensure you have enough information when choosing the right size. In this way, you avoid having less cake leaving some guests without tasting any. Too much of it might lead to wastage and losses. 
If you are unsure of the size, it is always good to ask. Consider making calls and tell them the number of guests you expect. Using this, they advise you on the right size to order.
1. Choose the flavor. The most common flavors by Walmart are vanilla, chocolate, marble, strawberry, and yellow. After selecting, decide what you want to be added on top. They offer Bavarian cream or strawberry. Whichever you pick attracts some additional cost.
2. Choose the icing type. Walmart offers either whipped or buttercream. Both are available in many colors, making it easy to select one that suits you best. 
3. In this step, you get to customize your cake. You give your design and colors of the top and bottom borders. Some people choose different icing and colors for every border, especially tiered cakes. 
4. Include the decoration you want. For example, if you want balloons and cake toppings. Decorations have different billing from the cake. For this reason, adding them to your order translates to more costs. Some people include wine and flowers in their orders. In this way, they get similar customization as the cake. It is also easier to deliver them as a single package from one source.
5. Include handwritten messages, if any. Not everyone wants to have their cake filled with birthday or wedding messages. In this step, you decide whether you want anything written or not. You could go for a card if you do not want details on the cake. However, it doesn't hurt to have some nice words on it. 
After filling the form with all the necessary details, adding a note to the baker is better. It helps avoid forgetting important details and getting disappointing results after delivery. You can contact them online or via calls if you forgot to indicate something. They even call you sometimes to clarify details concerning your order. 
Their concern for clients is why most prefer ordering from them. They also tend to pay attention to details. Or this reason, clients leave them a five-star rating. Such shows client satisfaction, which is not the case in other bakeries.
How Do You Pick Up Your Cake From Walmart?
People enjoy the low prices of Walmart pickup and delivery services. The same case applies when you order cakes with them. After placing your order online, select the time slot, you wish to pick your items. Once ready, Walmart sends you an email telling you that it is time to pick your cake.
If you want it delivered, they bring the cake to your doorstep. Please do not go there before receiving Walmart's alert messages when picking up the cake from the local bakeries. Otherwise, you end up wasting time waiting for it to arrive. 
Walmart aims at offering quality services to its customers. For this reason, ensure to contact them in case of any delay or canceled order. Before contacting them for delays, ensure you get their ready-for-pickup alerts. Do this before heading to the local bakeries. If you have issues with their waiting times and deliveries, contact them. 
What To Consider When Ordering A Cake From Walmart Online?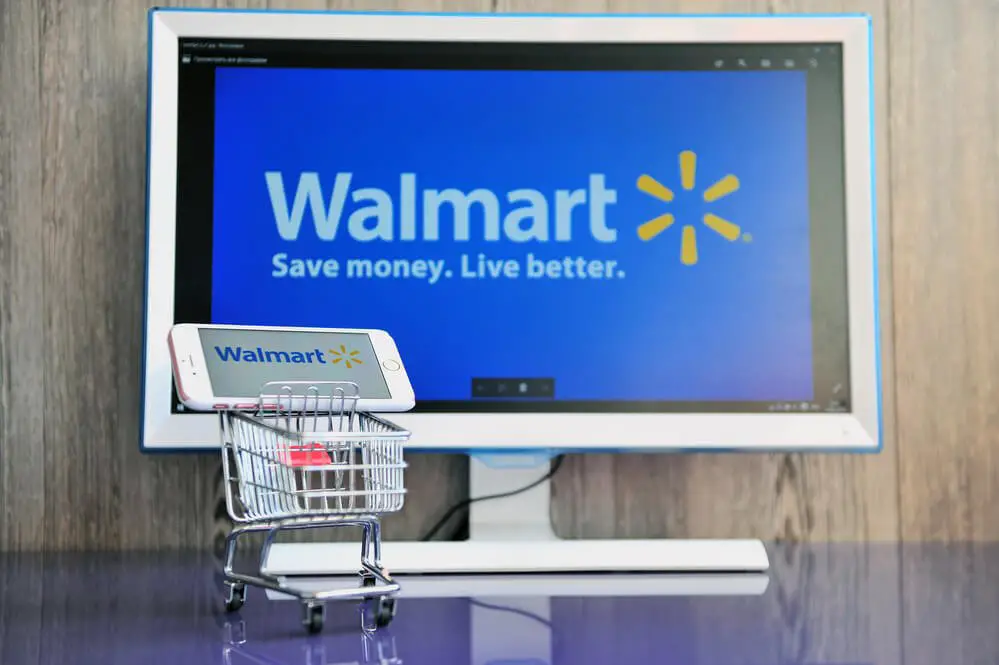 Ordering cakes online is nothing new. Not even when having it delivered to your doorstep. It shows love and care when you order a cake from Walmart and provides it to someone. However, it is tricky doing so. It is worrisome to send someone an item you haven't seen or tasted. You can do nothing about it but trust the bakers and the delivery person.
When you order from Walmart, you should consider a few things to avoid weariness. They help you keep calm, knowing all is well. Some of the things to consider include;
Checking The Customer Reviews
The cake is no different from the items bought online. By checking reviews, you find out from previous clients the cakes they make. People talk about consistency, softness, and flavor richness in this case. By going through the reviews, you can decide whether to order from Walmart or not. The good thing is that most of their clients leave positive comments—there are only a few dissatisfied clients.
Check On Available Allergy Exemption.
Walmart has a broad client base. They also tend to customize the cake to our liking. Some allergic reactions can be fatal. For this reason, consider checking whether Walmart offers allergen-free cakes. In this way, you protect yourself and the people eating the cake. You can ask for the list of ingredients used for your order. From there, tell them what to change, and they can decide on how to handle your cake.
Go For The Best-selling Options
first-time Walmart online buyers should check their best-selling cakes. In this way, you judge using the numbers. People say that numbers are never a lie. Go for the flavors that most people order. While using the app, you see the purchase frequency of different cakes. 
Place Your Order Early In Advance.
One mistake people make is making online orders at the last minute. Walmart requests that their clients order their cakes at least 24 hours in advance. Doing so gives the bakers enough time to work on your order. You also tend to receive freshly baked ones.
When you order early in advance, you get enough time to make necessary changes. On the other hand, late orders do not get such chances. You find minor mistakes in the designs and colors in a last-minute case. The reason is that the bakers want to ensure you get your cake on time despite the short notice. It gives them inadequate time to go over the details you requested.
Know The Delivery Details
Some people order cakes from Walmart online without knowing how they will get to them. It is essential to ensure you have the correct information on delivery details. For Walmart online cakes, you pick them from local bakeries. Alternatively, you can pay for doorstep delivery. In this case, they bring the cake to your house using third-party drivers. 
If you put these tips into place, you tend to have a smooth experience when ordering a cake from Walmart. 
Is Ordering Cake From Walmart Online Expensive?
The cost of ordering a cake from Walmart online depends on location. The cost differs due to delivery changes. They tend to change with distance. Some people also request to deliver theirs on the doorstep instead of picked up from the local bakeries. 
Other than that, the prices also change depending on flavor and design. From people's reviews, Walmart's cake prices are fair. They do not overprice despite offering quality cakes. The table below is an estimation of different cake sizes and costs available in Walmart;
| | |
| --- | --- |
| Sheet cakes | Prices in $ |
| 1/8 sheet | 10.00 |
| ¼ sheet | 19.00 |
| ½ sheet | 30.00 |
| Full sheet | 43.00 |
| Round cakes8″ single layer8″ double layer | 7.5013.00 |
| Three tiers Two tiers | 140.0058.00 |
Walmart cakes are not expensive. They customize them to your liking and deliver them to fit your needs. What else would you want from the bakers? Customers value the tiny things they see during service, and Walmart cake has the thumbs-up in all aspects.
Conclusion
Ordering cakes online is the new way to go. You can also order from Walmart as it involves a straightforward process. All you do is fill in an online form. Here, you specify details like flavors, color, design, and the size you want. After that, you submit and wait for your cake. The good thing is that they customize cakes to your liking. Provided you make the order early enough, you can all the for any changes and clarifications.