Last Updated on July 16, 2023 By Emma W. Thomas
Liftmaster, Genie, Craftsman, and Chamberlain are all reputable brands that offer garage door openers, but they have some differences. Liftmaster is known for its robust and reliable openers with advanced features like smart connectivity. Genie focuses on delivering value-oriented openers with various models to suit different needs. Craftsman provides a range of affordable options with reliable performance and basic features. Chamberlain offers a combination of innovation and dependability, often incorporating smart technology for convenient operation.
Differences Between Liftmaster Vs. Genie Vs. Craftsman Vs. Chamberlain Garage Door Openers
When it comes to choosing a garage door opener, there are several leading brands to consider, including LiftMaster, Genie, Craftsman, and Chamberlain. While all of these brands offer reliable products, there are some key differences to take into account before making a decision:
Comparison Between Some Of The Garage Door Brands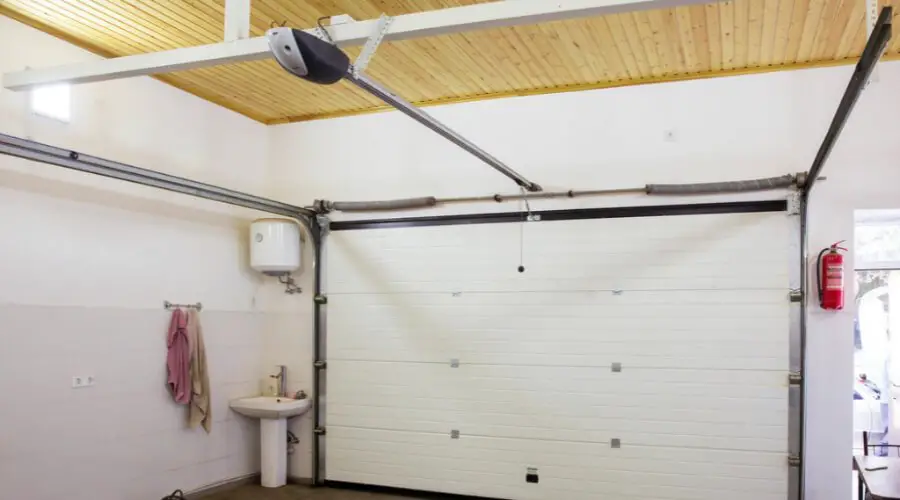 There are many garage doors available in the market; comparing them at once can be tasking and confusing. Picking two at random and comparing their similarities and differences makes it easy to navigate the vast array of brands.
Brands to be featured are Chamberlain, Liftmaster, Genie, and Craftsman. These brands are common in the market, and some can seem like the same product, but a few tweaks and changes make them different.
For this article, we will compare and contrast the Chamberlain garage door opener with other reputable brands.
Genie Vs. Chamberlain Garage Door Opener
Compatibility
Garage doors come with different features that may need additional items to function. Connection to Car2U® and HomeLink® are the most common ones. 
Compatibility of the garage door opener brands with these systems is essential as it makes door installation and uses operation more user-friendly. Genie garage door openers excel in incompatibility as it works with various techniques. All their models match and function with old or new external systems such as Car2U® and HomeLink®.  
On the other hand, Chamberlain can be very difficult to use with other systems. It needs specific models to link with them and function. If the garage door and the other systems do not match, you will be required to install a repeater kit to bridge the gap.
Consumers with new cars and home links are safer because the Chamberlain Garage Door will automatically function. However, if you have older systems in your home, syncing the garage door smart features and your garage door will be a hassle. Purchasing the Genie garage door is a safer option as it has no compatibility issue.
Battery Backup
Power is necessary when operating a garage door. When the power goes out, you could end up trapped in your garage with nowhere to go. Chamberlain manufacturers thought of this and installed a power backup to ensure that the garage door opener operates well even after a power outage. Features like this make Chamberlain the best option for people who live in areas that experience power blackouts often. 
Genie manufacturers have this feature, but it comes separately. You have to purchase it separately, which adds to the cost. 
Smart Control
In recent years, every home gadget has been installed with smart features. These two brands have smart features installed in them; the only difference is how they approach their installation. 
Aladdin Connect controls all the smart features on the Genie garage door opener. This tech is purchased separately from the garage door. The Aladdin connect control being separate makes the smart features on the Genie garage door opener stand out and adds more and better features over the other available brands.
The Similarities
Power
Garage doors can be heavy depending on what material they are made of. Chamberlain and Genie are among the most powerful garage doors in the market. A garage door can have many additional gadgets and features. Still, if the system installed cannot physically raise and lower your garage door, it is redundant and might not function effectively. 
Both Brands Excel In Strength 
Both Chamberlain and Genie come with a ¾ HPS DC Belt Drive System capable of lifting most garage doors. 
Quiet
No one dreams of coming home in the muffle of the night and waking up the whole neighborhood when opening their garage. Genie has a 140V DC motor that is light, silent, and smooth. The motor on this garage door opener is powerful enough to open and close the door without noise. However, motors in older models and other brands can cause racket when operating them.
On the other hand, the chamberlain opener blends power with noiseless movement. It has a steel-reinforced belt drive and motor vibration isolation systems installed to eliminate unnecessary noises.
Sensors
Garage doors closing on an obstacle like your car is no one's dream. Sensors are fitted into the garage door opening and owing system to ensure that this does not happen. Sensors have to be powerful enough to detect an object on the garage door's path and react accordingly. The two brands, Genie and Chamberlain, are equipped with strong sensors that make them very safe to use in your garage.
Installation
Garage door installation should not be a tasking or complex issue; it should be direct and easy. Chamberlain and genie manufacturers have failed on this aspect. The two doors can be very complicated when installing them. Their companies have tried to provide directions and even installation videos, but they still fail to ease the process. You might therefore need expert garage installers to do the job. 
Table Of Comparison Between Chamberlain And Genie Garage Door Openers
| | | |
| --- | --- | --- |
| Feature | Chamberlain  | Genie  |
| Battery backup  | Included | Sold separately  |
| Smart control  | Via Internet Gateway | Via Aladdin Connect  |
| Car2U® and HomeLink® compatibility  | Only with newer models  | Compatible with all systems  |
| Safety sensors  | Yes | Yes |
| 3/4 HPS DC Belt Drive System | Yes | Yes |
| Ultra-Quiet Performance | Yes  | Yes |
Comparison Between Chamberlains Vs. Liftmaster Garage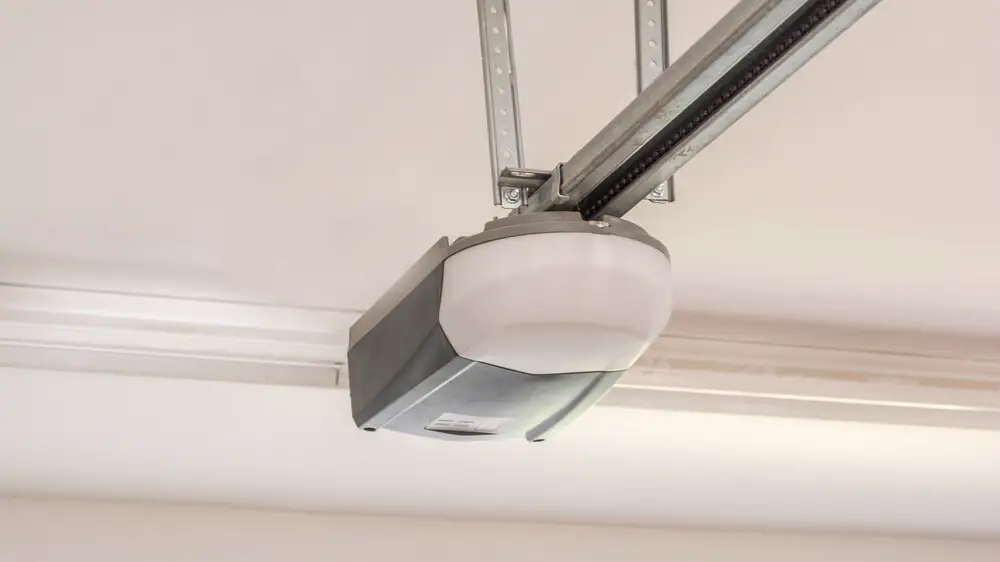 Durability 
Chamberlain is the best-rated garage door opener on the market; the motor and its functions can last for a long time. It is important to note that even the best engines out there will grow old and wear out as time goes on. Maintenance and repair are necessary to keep the door and its parts in top condition.
Design And Functionality
Aesthetically speaking, the Chamberlain garage door opener is very pleasing. Being good-looking is not a feature that will influence many people, but it is a factor that should be considered. 
Chamberlain has better features; the garage door can be opened remotely with an app on your phone. A phone, unlike a remote, does not run out of batteries and can be recharged. Opening your door to delivery people or friends is easy to access compared to the Liftmaster garage door opener.
Features
The Chamberlain opener has many features over the Liftmaster garage door opener. 
The Chamberlain opener comes with an app to assist you with day-to-day garage door operations. Liftmaster does not have the same strength as Chamberlain. Garage doors can weigh up to 600 pounds; therefore, a strong system should be prioritized.
An additional feature of the Chamberlain garage door opener is its automatic lights. Scheduled light on and off is a security measure that can come in handy when you are away on vacation or coming home late.
Noise Cancellation And Installation
The Chamberlain garage door opener is one of the hardest to install, even with instructions. Liftmaster and other brands are easy to install and operate.
Liftmaster can be noisy. And, since garages are built near the living quarters, they cause a lot of disturbance when they are loud. Chamberlain manufacturers have installed features that make the door very quiet even in the dead of night.
Chamberlain Vs. Craftsman Garage Door Opener
These two garage door openers are perhaps the most similar in the market and can only be differentiated by a few features. These two brands are manufactured by one company hence the similarities.
The most distinguishing feature of the two openers is how their manufacturers make them available to their consumers. Craftsman openers are sold solely via Sears outlets. On the other hand, Chamberlain is more readily available from different stores and hardware. 
Secondly, only Chamberlain offers a jackshaft or wall-mounted option to its consumers. Craftsman openers lack this feature.
The similarities between the two garage door openers are too many. They all work to make the opener more reliable for you.
Some of these features include:
Powerful motors
Stand-by power systems are sold together with the opener.
The installation process can be hard, and it requires skill and know-how.
Different models to accommodate everyone's price range
Extension kit to help bridge any compatibility difficulties. 
Are LiftMaster, Chamberlain, and Craftsman the Same Company?
LiftMaster, Chamberlain, and Craftsman are prominent brands in the garage door opener industry. While they may seem similar, they are actually distinct companies with their own unique product lines. However, there is a relationship between them. Chamberlain Group is the parent company that owns both LiftMaster and Chamberlain, two of the most recognizable names in the industry. LiftMaster is known for its premium quality and innovative features, making it a popular choice among professional installers.
On the other hand, Chamberlain focuses more on the consumer market, providing reliable and user-friendly garage door openers. Craftsman, on the other hand, is not directly linked to LiftMaster or Chamberlain but is a respected brand in the industry. It offers a wide range of garage door openers and other home improvement products, catering to DIY enthusiasts. Although these brands are separate entities, they all aim to satisfy customers' needs with their diverse range of reliable and high-performance garage door openers.
Final Thought
No garage door opener will be all you ever need; one brand will have a feature that makes it better than the other. Choosing one opener over the other will all depend on your needs, financial status, and what you deem to be an important feature. Seeking expert advice before choosing a garage door opener can be helpful. 
References:
https://cookandbrown.com/chamberlain-vs-genie/
https://bobistheoilguy.com/forums/threads/chamberlain-or-genie-best-belt-drive-garage-door-opener.348925/
Emma is a graduate of Domestic Science or Family and Consumer Sciences (Home Economics) from the University of Wisconsin. She has 7 years of experience Working with the strategic section of BestBuy and now writing full-time for Homeeon.
From Managing the Home, Interiors, Cleaning, and Exteriors to Gardening and everything about Making A Home Liveable – is her passion and this Homeeon is the result of this.
Emma loves decorating her home with the best stuff found online. She cares about quality over anything and writes reviews about them here in Homeeon. Get in touch with her over Pinterest.
Keep reading her blogs.