Last Updated on July 22, 2023 By Emma W. Thomas
Olive Garden's quality varies based on individual preferences and locations. Some people enjoy its Italian-American dishes, extensive menu, and unlimited breadsticks, while others may find it average or overpriced. It's a popular chain restaurant in America and is known for its casual dining experience.
List of The 10 Best Olive Garden Menu Items
Breadsticks
Chicken Alfredo
Tour of Italy
Lasagna Classico
Soup, Salad, and Breadsticks combo
Chicken Parmigiana
Shrimp Scampi
Fettuccine Alfredo
Eggplant Parmigiana
Tiramisu
Why Is Olive Garden Good?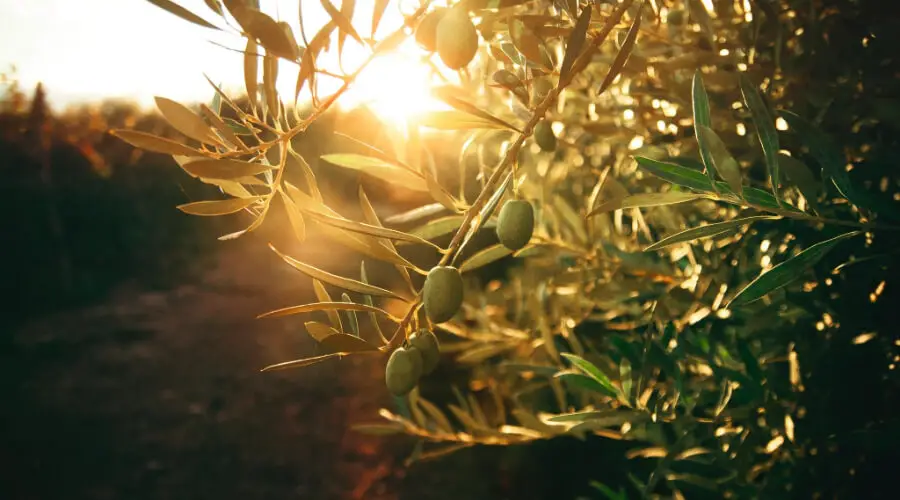 Olive Garden has been in service for a long period (over thirty years) in America. It is unlikely that a bad food-serving chain can remain standing for such a long time. It can only tell how good their Italian food and style satisfy its diners.
Olive Garden prefers to term its Italian meals as genuine and not authentic. This Italian food chain customizes its food to suit the American lifestyle by adding or reducing items used in its food recipes. For example, Americans do not like the "al dente" texture that comes with Italian pasta. But, at Olive Garden, they do their pasta a minute longer to bring in the right consistency that suits their American diners. That is why they prefer genuineness to authenticity to please their American clientele base.
They also tend to accommodate the American dining lifestyle, which is fast. Instead of serving four to five courses a meal, which is the Italian way, Olive Gardens cut down their course meals. They incorporate separate courses of meat, pasta, and vegetables in one dish to save time. 
 Olive Gardens also uses more cheese in their pasta than the original Italian dishes to satisfy their American clients. Americans prefer their food, especially pasta, to have extra cheese. For this reason, the Italian food chain imports six types of cheese from Italy, making their diners come back for more every time they get a taste of their meal.
Olive Garden serves lighter fare foods like a seafood brodetto dish which comes with scallops. They also serve tilapia and shrimp, white wine sauce, and mushrooms to fit into the adjusting American lifestyle and nutrition guidelines. It is also in their plan to soon introduce calorie count meals on their menu for people working on weight loss and those with some underlying heart ailments.
They also have a culinary institute in Italy where they train their chefs to make classic meals. Their chefs are always on the move, to and from Italy, for exposure to Italian cooking techniques, recipes, and culture, serving as an inspiration for interesting menus. For a chef to come up with an Italian dish that suits the American palate, they require information about both food cultures. For instance, Americans are into chicken and beef as their meat options, whereas Italians go for pork dishes. 
A chef at Olive Garden must develop ways to serve the different meat options in an Italian way. It calls for details and creativity. Olive Garden meal customization is among the top reasons it is a good food service provider in America. 
What Do Critics Say About Olive Garden's Food Chain?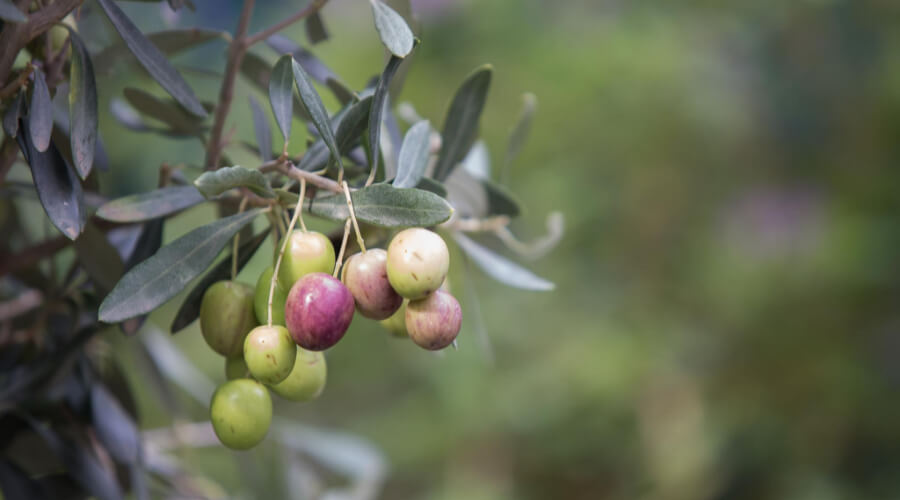 Critics are everywhere, and Olive Garden is no exception. Some criticize their meals, saying that they have poor taste and quality, making them inedible. They also say that the food chain spends a lot on restaurant renovation instead of improving customer service. Some of the major criticism of the Olive Garden food chain include;
Inauthentic dishes; Critics say that dishes served at Olive Garden are nothing close to Italian dishes, yet thousands of people will walk into the restaurants for that same food. Some of the criticized meals are the kinds of pasta. Burgers and fries, their heavy cream sauces, stuffed cheese, and bland tomato sauce. 
The critics forget that it is an Italian food chain trying to suit the needs of Americans. They must fulfill their palate expectations by customizing their recipes, such as using chicken and beef instead of pork which is the original ingredient in the Italian recipe. The meals may be unappealing to Italians, but to the Americans, it is a delicacy.
Poor customer service; critics claim that the restaurant chain spends a fortune on renovations and advertisements instead of improving customer service. But, most of Olive Garden's customers have given them a 5-star rating on their customer service from reception to food service until they leave the restaurant. Some of the comments are on the friendliness and warmth of the service providers.
"Confused menu designs"; critics gave the example of a high-quality Italian trout dish which in Italy, is served in small portions but instead was served in a full plate combined with pasta and Darden. Americans prefer a single serving with a combination of different food instead of going for a four or five-course meal which consumes most of their time. It helps to save time. Their pasta preparation is different from that in Italy as Americans prefer theirs bland and mushy, which makes it different from what the critics expect. However, clients still walk in for that criticized pasta dish which means it is still a choice for the Americans who flood in at Olive Garden to get a meal.
Serving uncooked pasta; critics claim that pasta served in Olive Garden is overcooked, unsalted, and over-sauced. If the restaurant chain were located in Italy, they would serve the food to their liking. It would be originally done with the pasta getting a single boil to maintain its chewy texture and less sauce. To suit the American needs and comply with their culture, the restaurant chain tailor-makes their meals. 
Critics must understand the laws of business, such as the customer being always right. They do not expect Olive Garden to serve undercooked pasta or pork dishes to Americans, which is not in line with their culture. The restaurant chain is situated in America to fit their needs and ensure they do their best.
How Can You Cut Costs While Dining At Olive Garden?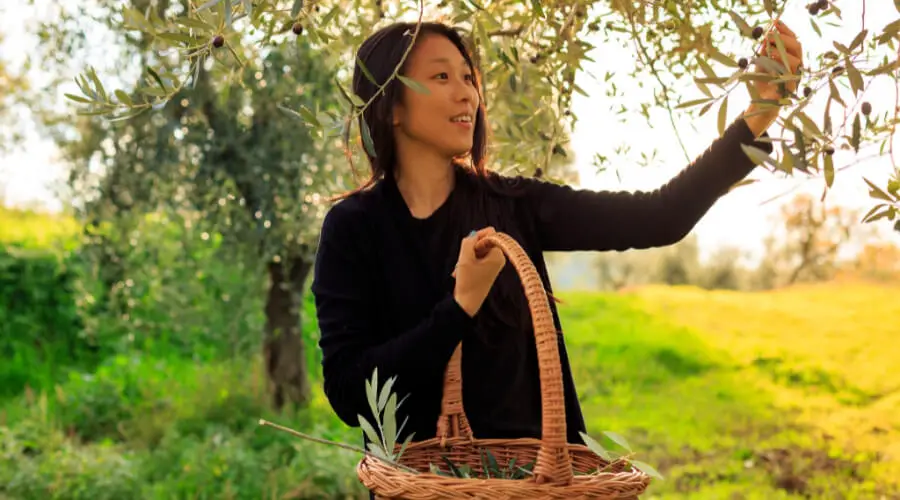 Eating out is more expensive compared to preparing a meal for your family at home. But, it always feels great to eat out in a restaurant once in a while. It is easy for you to dine at Olive Garden without having to break the bank. The following are some tips to consider when trying to save a few coins and get a taste of the Olive Garden delicacies;
Taking Meals During Off Time 
There is a lot of movement and work during traditional dinner time and lunch hours, making it difficult for service providers to offer free samples and soups. Try off-times since this is when you are likely to get free dishes. 
Take Advantage Of Free Wine Tasting. 
Olive Garden has a legit wine list; instead of paying for several glasses, you can sample free wines, and by the time you are through, you will have taken enough. They do not offer full drinks, but usually about 1 ounce per pour, better than nothing. Some Olive Garden restaurant lines allow you to bring your bottle of wine. 
Going For Half Meals
 Olive Garden serves large meal portions, which are usually more than what you need at the time. In such a case, you can ask them to box half the meal as you take the other half in the restaurant. This way, you get two meals for one by taking the boxed one home. 
Eating Free Appetizers And Dessert. 
It is a common saving strategy whereby people dine at Olive Garden for their free desserts and appetizers. They take a small portion of the meal they ordered and get their other one boxed for takeaway. They leave the restaurant with an extra takeaway and are still full of the desserts and appetizers provided by the house. Most Olive Garden restaurants serve their famous crunchy bread and dipping source as free desserts.
Going For The Never-ending Pasta Bowl.
 It is the perfect option for dining at Olive Garden with your friends and ordering the never-ending pasta bowl, which is a pretty big deal. For as low as 9 dollars, you can have enough pasta for a group or a family taken alongside other sauces and toppings, which is a great save for you.   While it may save on some costs, never get used to this option, especially if you try to cut your calorie intake. Pasta is a great source of calories; hence you should watch out.
Conclusion
Olive Garden is an American restaurant chain that has been in existence for over 30 years. Critics have tried to bad-mouth it without understanding their objectives and target market. There is no bad food supply chain that would serve for more than 30 decades and continue flooding with diners. Olive Garden has customization features for their Italian meals that appear slightly different from their original make. They also move with the slogan of the customer being always right hence serving their meals in the American style, but with Italian recipes.
References:
https://www.mashed.com/116690/untold-truth-olive-garden/
https://www.rd.com/list/olive-garden-secrets/
Emma is a graduate of Domestic Science or Family and Consumer Sciences (Home Economics) from the University of Wisconsin. She has 7 years of experience Working with the strategic section of BestBuy and now writing full-time for Homeeon.
From Managing the Home, Interiors, Cleaning, and Exteriors to Gardening and everything about Making A Home Liveable – is her passion and this Homeeon is the result of this.
Emma loves decorating her home with the best stuff found online. She cares about quality over anything and writes reviews about them here in Homeeon. Get in touch with her over Pinterest.
Keep reading her blogs.