Last Updated on January 16, 2022 by
Garage door remote clickers are essential for every garage, but you may need to program them. When you have a new garage or have lost your remote clicker, program it by holding down the Learn button for a few seconds. 
Let's break down all the garage door remote clickers issues and provide solutions for each scenario.
How Does A Garage Door Remote Clicker Work?
A garage door remote clicker is a device that works using a wireless interface. It has sensors that respond according to the programs and commands to open or close the garage door. You have to position it in your vehicle and press a button as a garage door automatically opens or closes without you getting outside the car.
How Do I Program My Universal Remote To My Garage Door Remote Clicker?
Press the LEARN button for 2-3 seconds on the garage door opener and release it. On the universal remote, press and release the pre-set button that corresponds with your opener once every 2 seconds until the garage door opener operates. The indicator lights will blink, or you will hear a click sound if your remote doesn't have LEDs. 
How Do I Reprogram My Clicker Garage Door Remote Clicker's Keypad?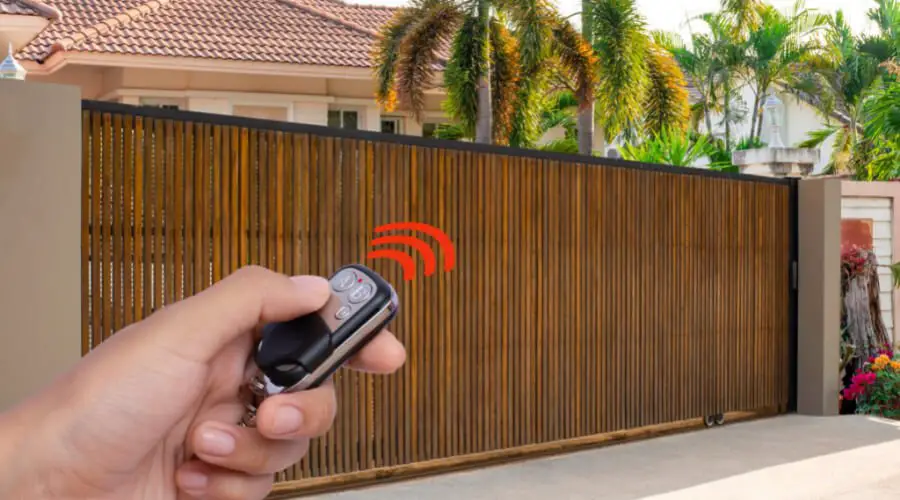 Follow these steps to reprogram any garage door clicker with a keypad clicker.
1. Be sure to clear the garage door area of any obstructions.
2. Locate the LEARN button on the door control.
3. Press the LEARN button twice.
4. Enter the 4-digit pin of your choice on the keypad and press ENTER.
5. The opener lights will blink, indicating the pin programming is complete.
How Do I Know That A Garage Door Remote Clicker Is Compatible? 
If it was manufactured in 2012 or later (or if you are uncertain of the manufactured date), you could determine compatibility by the color of the "learn" button near the wiring terminals. If it is yellow, it is NOT compatible. But if it is any other color: Red, blue, purple, it is compatible.
Can You Program Two Garage Door Remote Clickers With One Keypad?
If you can have a garage with multiple doors and openers, you can pair up the keypad with a maximum of 3 remote clickers. However, each keypad will use its codes. Additional garage door openers are an easy way to add convenience to your home. You can buy the simplest ones for about $10 at locksmiths or hardware stores, and they are easy to program.
Why Doesn't My Garage Door Remote Clicker Work?
A common reason why garage door remotes start to malfunction is dead batteries. Try holding the remote next to the garage door motor unit if it fails to work. In this case, replace the battery if the remote is not working. Alternatively, you can contact Garage Door Professional Services to get you a new garage door remote clicker.
Where Is The Learn Button On The Garage Door Remote Clicker?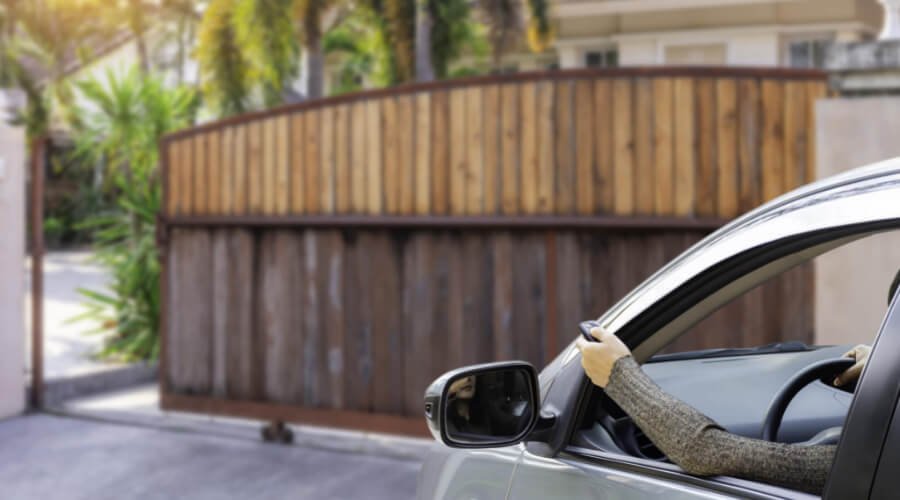 The "learn" button on your garage door opener is above the antenna wire that hangs from the motorhead, but it may also be under a light cover, depending on the manufacturer. The "learn" button will be green, red, orange, purple, or yellow to help you locate it easily. 
How Do I Reset My Garage Door Remote Clicker?
First, know the location of the "LEARN" button as it is the only way to reset your garage door remote clicker. Press the "Learn" button and hold it down for about 10 seconds, and the initial codes will no longer work. Remember to program it with new codes once you reset it for proper functioning.
Will Any Garage Door Remote Clicker Work On Any Garage? 
In most cases, a universal remote should work with the most popular brands of openers on the markets. The packaging will often provide information about which brands and models it will work with. However, there may also be cases when a universal garage door remote does not work with a particular door unless both have similar codes.
Can I Add A New Remote Clicker To My Garage Door Opener?
The GS -1 kit is universal and compatible with almost all national garage door openers. You can operate up to three garage doors openers with the same remote control. Therefore, adding a clicker to your garage door opener is possible. You can probably have multiple remote clickers and program them with the same codes to work similarly.
Do You Have To Reprogram The Garage Door After Changing The Battery?
Homeowners may need to reprogram the garage door opener whenever the batteries are changed. Although this is unnecessary for all garage door openers, many models require reprogramming every time you remove the batteries. Removing batteries eliminates the power source, so it is good to reprogram every time you remove or replace batteries.
How Do You Select The Best Garage Door Remote Clicker?
Usually, check out the device's features to ensure you get the suitable gadget. For instance, a good garage door remote clicker should have the following features:
1. Compatibility
It should work in almost all garage doors of the same company. The one that functions on all garage doors manufactured duncy1993 is the best.
2. Design
Choose a garage door remote clicker with a compact design with two controlling buttons. It will help you operate multiple doors simultaneously.
3. Type Of Technology
The remote clicker should have the most recent technology to enable you to program and reprogram it easily. The latest technology is vital for frequency recognition from further distances within seconds.
4. Return Policy
The seller should allow you to return the clicker if it does not work according to your requirements. The seller must also provide you with replacement alternatives if the clicker gets damaged.
Is It Cheaper To Repair Or Replace The Garage Door Remote Clicker?
Garage door remote clickers may be costly to replace than to repair. So if it'll cost you less anyway, it's best to purchase a new garage door remote clicker that will also be of higher quality and works better. You may need to replace it, but it may not be easy to get the spare parts unless you obtain them from the manufacturer. The final price depends on the brand and the garage door remote clicker model.
What Is The Average Lifespan Of A Garage Door Remote Clicker?
On average, a garage door remote clicker should last for 10 – 15 years. Depending on your level of maintenance, it may last longer or less than this duration. Some garage door remote clickers last longer, and some last a shorter amount of time, but keeping up with maintenance can help increase the lifespan. 
How Do I Program My Garage Door Remote Clicker To A Different Garage?
Firstly, press and hold down the button on the original remote that you wish to program onto the corresponding button on the copy remote. Press and hold down the corresponding button on the corresponding remote control. Hold both buttons down until you see LED on small copy flash, and your remote will open the different garage. Nevertheless, both garage door remote clickers must be compatible. 
How Many Garage Door Remote Clickers Can You Program?
Depending on the keyless entry you are programming, you may program more than one garage door remote clicker. The number of garage door openers largely depends on the number of PINs that the manufacturer uses to send a unique radio signal to the openers.
What Is The Cost Of A Garage Door Remote Clicker?
The garage door remote clicker has price variations across the globe. The best way is to look at the features before coming back to the price. You will find the most garage door remote clickers from as low as $13 to $70. Expensive remote clickers have outstanding features like multiple control buttons, indicator lights and are more convenient to use. Always aim for the one with the best features, even if it is costly.
Which Is The Best Garage Door Remote Clicker?
There are many garage door remote clickers, and different experts might advise you accordingly to get the right one for your garage. However, most of them recommend Chamberlain KLIK1U for many reasons. It is a single-source solution that operates multiple doors. 
Another reason is its compatibility with most garage doors like Overhead Door, Genie, Chamberlain, LiftMaster, Craftsman, Stanley, and Wayne-Dalton. It also has the latest technology that incorporates photo-eye light sensors and is readily available and easily programmable.
What Do You Do When You Lose Your Garage Door Remote Clicker?
You can always look for a replacement opener remote from your manufacturer's unit online. They usually recommend quality garage door opener brands like lift master as they can equip you with a new remote to replace your old one. If that's impossible, buy a new one, but make sure it is similar to the lost one and reprogram it.
Final Thought
A garage door remote clicker is an indispensable gadget if you own a car with a home garage. You may reprogram, replace or purchase a new one. Always look for the features to get a high-quality product that will serve you long term. Finally, grab yourself one to enhance the safety of your garage.