Last Updated on July 31, 2023 By Emma W. Thomas
The cost of a mansion varies significantly based on location, size, and amenities. In the United States, mansions can range from $1 million to over $100 million, with some ultra-luxury properties exceeding $200 million.
How Much Does A Mansion Cost?
When one thinks of a luxury living experience, the image of a sprawling mansion often comes to mind. However, the cost of such a property varies significantly, depending on various factors. Here's a listicle that offers insight into just how much owning a mansion can cost.
1. Location
The location of the mansion greatly influences its cost. Properties in upscale neighborhoods, or in cities with higher living costs like New York or Los Angeles, command premium prices. For instance, in Beverly Hills, the average price per square foot was approximately $1,800 in 2023.
2. Size of the Mansion
The cost is also directly proportional to the size of the mansion. Larger mansions come with a higher price tag. The price per square foot can range from $200 to $2,000, depending on factors like location and quality of materials.
3. Age and Historic Significance
Historic mansions or those with significant architectural value can demand higher prices. For example, 'The Playboy Mansion' in Los Angeles sold for $100 million in 2016 due to its history and iconic status.
4. Property Condition
The cost of a mansion also depends on its condition. A well-maintained mansion with modern amenities and designs will be priced significantly higher compared to one in need of renovations.
5. Luxurious Amenities
Mansions often come with extravagant amenities such as home theaters, wine cellars, spa and wellness facilities, indoor and outdoor pools, and private beach access. Such features contribute to the overall cost.
| Factor | Influence on Mansion's Cost |
| --- | --- |
| Location | High |
| Size | High |
| Age and Significance | Can Be High |
| Condition | High |
| Luxurious Amenities | High |
Ultimately, the cost of a mansion can range from as low as $1 million to well over $100 million. It's essential to consider not just the purchase price, but also the ongoing costs of maintaining such a property, including taxes, insurance, utilities, and staff salaries. It can indeed be said that a mansion is a luxury reserved for the affluent.
What Is Special About Mansions?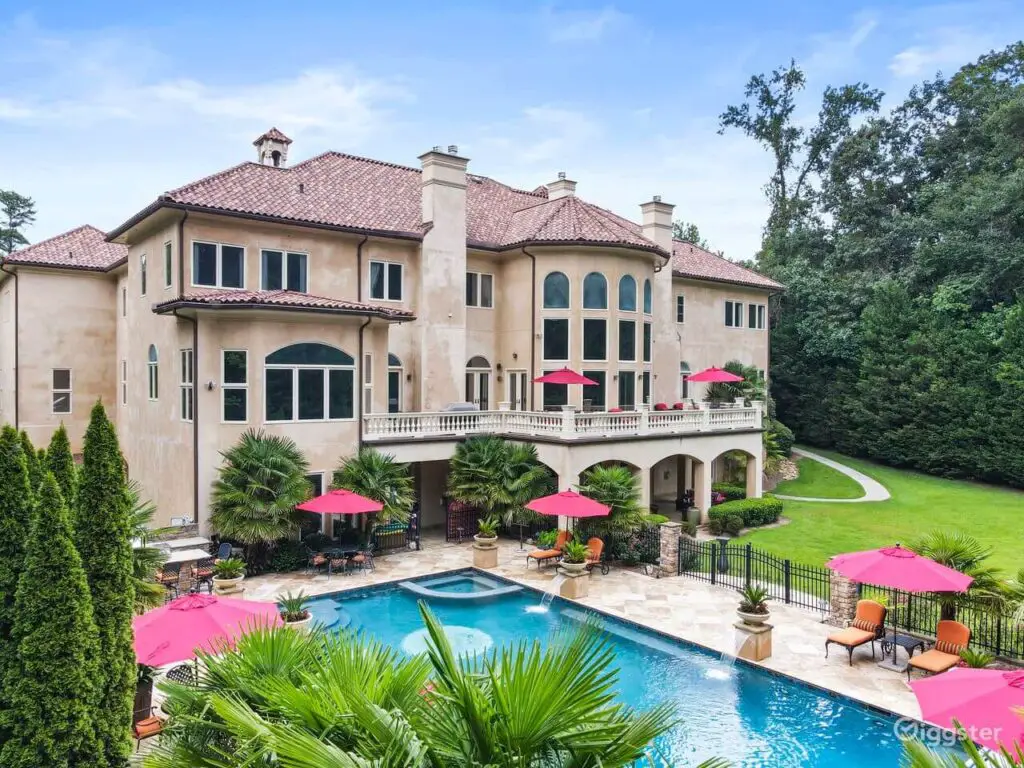 A mansion is a large and splendid house that stands on over 8000 square feet on the ground. It is more than just size. Mansions are special as they come in different styles with unique features. Most items in a mansion are typically customary designs, from the huge furniture to the tiniest items such as flower vases and wall clocks. 
Some mansions styles include the Victorian style, which provides a carefully elaborated detailed mansion in Victorian Europe style. The unique feature in Victorian-style mansions is a large hall, wrap-around decks with colorful appeals. They also have an old look and feel with a wooden appearance and unique roofing designs.
Other designs and types that create the uniqueness of mansions distinguishing them from other house types include; the colonial-style mansions characterized by being wide and expansive. The other one is a classical style characterized by large hallways, beautiful winding staircases, and towering ceilings.
 Another style of mansion that is the cheapest and most common is the McMansion, characterized by cheap materials and unorthodox details. Their architecture is also poor compared to other mansions type but does not translate to them being bad looking.
What Is Considered A Mansion?
There is no legal definition of a mansion, but the features and nature can tell whether it is one. A house considered a mansion in Chicago might be different from one on the plains of Oklahoma. Realtors and real estate agents have distinguished sizes that define a mansion. They claim that a mansion should at least cover 8,000 square feet on the ground. A home considered to be a mansion has some or all the following features;
Rooms Size And Number
Most realtors agree that a home should have more than five large bedrooms with large bathrooms for to qualify as a mansion. They should also have large and open living spaces with massive TVs and a sitting area that matches the complexity of the house. Some have more than two full-style kitchens from a known designer. 
Security System
Owning a luxurious home translates to having many valuables in the house that could attract the wrong people. Such homes become prime targets for burglars who want to hit a big score. For this reason, most mansions have home security measures that serve as part of luxury. A good security system helps homeowners to protect their valuables and, most importantly, their families.
Smart Home Features
A mansion or luxury home must have high-edge smart features, which currently has become a hot selling point. Smart home features involve outfitting the house with a network-connected system for the appliances and equipment to remote control them. Some of the features that can be enhanced by smart tech include the security system, enabling you to monitor the entire home through an app. 
Internet-connected security cameras through which you can view online. There are also smart lights set on a timer or respond to activities taking place in a room, for example. They can light up upon opening the door. Other smart features include automatic opening and closing of curtains and thermostats that adjust room temperatures automatically.
Kitchen
 People say that the heart of every home is in the kitchen. A chef kitchen is among the main features homebuyers looking for mansions tour before going to the other rooms. A chef's kitchen is all about the appliances, layout, culinary, and more than one cook in the house. Other extraordinary items include double ovens and heating drawers for keeping food warm and an extra-large island with a sink and preparation space for the main chef.
Architectural Extras
The amount of architecturalization in mansions is high, with every piece being nothing short of amazing. Architectures incorporate unique features such as nooks, archways, rounded corners, and crown molding to achieve a customized look. They also include a huge walk-in closet, especially in the master bedroom, which is so large that they appear to be a small bedroom. For this reason, storage is not an issue for the homeowner with such closet spaces.
Outdoor Area Amenities
A mansion must include a pool or a hot tub that is finely decorated with pavers and a jetting system. These are complemented by some touches of waterfalls that are a great way of stressing the swimming pool area's interesting details.
 Other mansions will have outdoor kitchens, bars, and cabanas to entertain guests during the summers, especially when holding pool parties or upscale barbeques. For the colder months, mansion owners tend to include a built-in seating area covered and sometimes can include a fireplace or an outdoor theatre.
Fitness Center
Most wealthy people dislike associating with other individuals in areas such as fitness centers. For this reason, most mansions will come with a fitness center for the convenience of the homeowners. A mansion with an inbuilt gym is likely to become a selling point for athletic couples. It should also come with other amenities such as an in-built sound system and TV plus other in-door additional features such as a pool or a sauna.
Which States Have Affordable Mansions?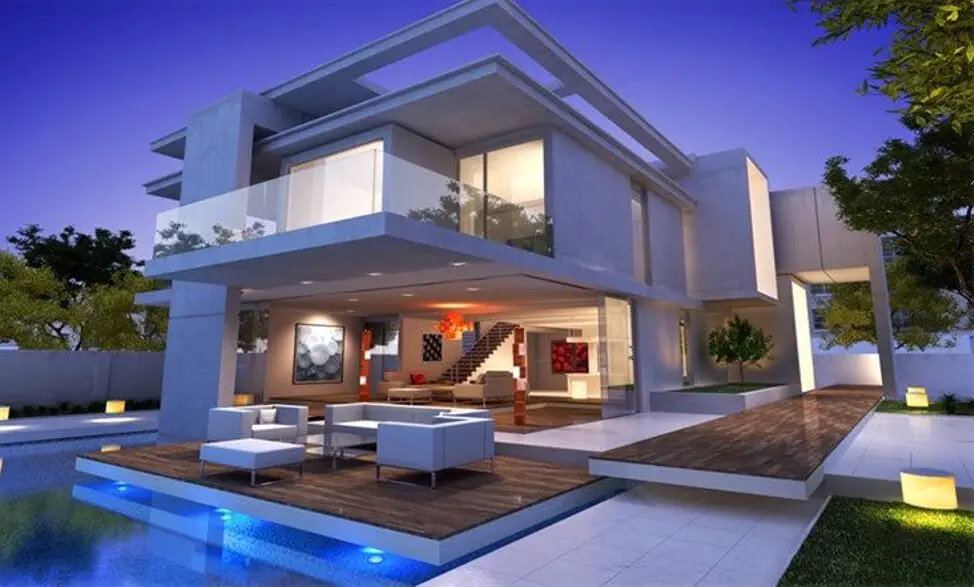 It is almost everyone's dream to own or live in a mansion due to its beautiful architectural designs and well-maintained landscapes. The following are some of the states where you can find cheap and affordable mansions;
California
California is among the most highly populated states due to high tourist numbers and activities. Beautiful beaches, theme parks, perfect weather, and amenities are enough to attract and make people want to live there. California's rural areas have more affordable houses, but the medium price of a home across the state is about $532,000. It may appear high, but the business opportunities and amenities around make the price worth it. Its surrounding areas, such as Los Angeles, San Francisco, and San Diego, have higher property values. In California, the most expensive homes go up to $100 million.
Arkansas
Arkansas acts as a bridge between the Midwest and Deep South with the best version of both worlds. It has beautiful national parks, greenfield sand perfect mountain trails for hiking. Owning a mansion in Arkansas is possible even with less than half a million. Median home prices range at about $171k, meaning that you can own an incredible home at a very low price.
Mississippi
Buying a mansion or any home in Mississippi allows you to buy the rich history of the homes. Median homes in Mississippi go for about $180k, whereas the mansions attract even less than half a million dollars. Mississippi is associated with wonders such as the rich history, national military parks, nature areas, and battlegrounds. The most influencing factor that draws homebuyers to settle in Mississippi is that it is also the birthplace of Elvis Presley.
South Dakota
It is a home of wonders which includes the Badlands and Mount Rushmore. It also has the black hill and the famous Custer forest with an incredible haven of trees, mountains, and nature. South Dakota is a perfect place for recreation and photography taking pictures with 60-foot sculptures of founding fathers. Since it is a rural state, real estate prices are significantly low, with a modern home running for $182k. A mansion in South Dakota nestled in the Black Hills is priced at $700k, which is reachable even if it is not the most affordable.
New Mexico
New Mexico has a lot of inhabited lands and is naturally beautiful in its way. There are white sands national parks, Bandelier national monument, stunning red rock formations, and Carlsbad caverns. A place such as Albuquerque is among the best places to live in Mexico. Homes there are affordable, with a median home price within the city going for $224k, but sometimes it could go for as low as $130k per square foot. A small mansion goes for around $650k, which is not as high as in other states such as California.
Missouri
Missouri is one state with the most reasonable real estate deals despite its unrivaled beauty and attractions. There are plenty of botanical gardens, foliage, caves, history, and scenic byways, not forgetting the best barbecue in the US. There are low-priced median homes in Missouri going for as low as $179k, whereas a mansion could be as low as just $500k or a little higher, making them affordable.
Conclusion
Like any other house, the mansion's cost depends on location, surrounding amenities, type, and style. Some mansions tend to be expensive more than others, depending on the type. A Victorian-style mansion with well-detailed designs from Victorian Europe is more expensive than McMansions which are constructed with cheap materials and poor architectural structures. With as low as $500k, you can easily get yourself a mansion.
References:
https://www.gobankingrates.com/investing/real-estate/cost-own-mansion-every-state/
https://www.neighborhoods.com/blog/everything-you-need-to-know-about-mansions
Emma is a graduate of Domestic Science or Family and Consumer Sciences (Home Economics) from the University of Wisconsin. She has 7 years of experience Working with the strategic section of BestBuy and now writing full-time for Homeeon.
From Managing the Home, Interiors, Cleaning, and Exteriors to Gardening and everything about Making A Home Liveable – is her passion and this Homeeon is the result of this.
Emma loves decorating her home with the best stuff found online. She cares about quality over anything and writes reviews about them here in Homeeon. Get in touch with her over Pinterest.
Keep reading her blogs.