Last Updated on August 6, 2021 By Emma W. Thomas
If you're a fan of NCIS, then you've probably asked yourself how Gibbs gets the boat out of his basement. While Gibbs has never answered directly to the question, there's a time he hinted about knocking an underground wall and building a ramp. However, it is still unclear how he manages to do that. 
His answer has resulted in fans coming up with different theories that are neither right nor wrong. According to some evidence, it is presumed that he might be building the boats in sections, then take them out for finishing assembly. Yet still, the basement door is too small to fit those smaller sections. Does it mean that there may perhaps be an opening never seen before? Something is not logical about Gibbs' boats project. Think about it for a minute whether you think there's nothing strange about building a boat in the basement. 
Who is Gibbs? 
Gibbs is a character in NCIS; a fictional  American polices series that combines police and military drama. Like most NCIS crew, Leroy Jethro Gibbs is somewhat strange. Some of the self-made principles he lives by include "never going anywhere without a knife" and "never accepting an apology from a person who just sucker-punched you." He chooses to sleep on the couch over his master bedroom, and at the same time, dislikes modern electronics. Moreover, he enjoys building boats in his extra time and is fond of holding unpremeditated meetings in the elevator. 
Whenever this question comes up, Gibbs answers with a sly smile or sometimes just a simple joke. Come to think of it, he doesn't even use the boats. He so puts much effort into constructing. 
Similarly, fans also marvel about the same, yet they still cannot get the answer. The only openings in the basement are one door at the top of the stairs, plus two small windows. The boats don't precisely fit up the basement stairs unless a mystery ramp or a hidden trap door. Let's take you through some of the boats he builds and theories seeking to answer how he gets them out of the basement.
The type of boats Gibbs is building:
Gibbs can be frequently found in his basement building full-sized sailboats and not just any type of boats. He might at times have in the background a baseball game playing. He assembles every wooden craft by hand and uses no power tool. Surprisingly enough, Gibbs does not sail the boats even though he is perfect at making them. His passion for making them has continued all through the 17 seasons since the very first episode of the show. 
We are aware of at least five boats Gibbs has built over NCIS's lengthy run. He had made three boats before the show's onset and another between the first and sixth seasons. After that, he has at least worked on one more. They are like extra members of the NCIS cast in numerous ways since the show wouldn't have been minus them. The different types include:-
It is termed as a heavy boat proficient at coastal cruising and long-distance offshore. It is a 22-foot sailboat and was officially a Glen-L Amigo. 
It is a wooden motorboat that is far from a sailboat.
What are some of the theories on how Gibbs gets the boat out of the basement?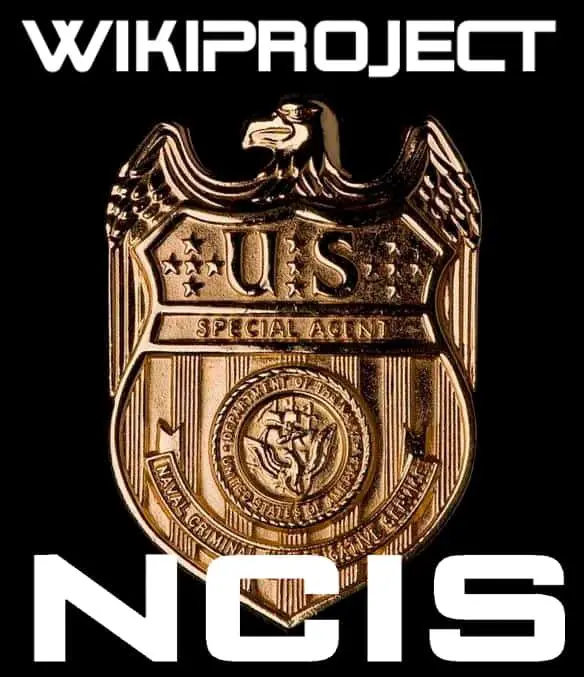 Have you ever wondered what other people may think about how Gibbs gets the boat out of his basement? It is undoubtedly one of the many untold mysteries in television antiquity. At some point, fans are optimistic that it will soon be revealed. Gibbs is well known for building and work on boats as he takes his time to think. However, this has been his leisure pursuit way before meeting him since the beginning of the series. 
The boats became as important as the characters in the show since the first season in episode one. They act as background characters throughout essential storylines. Additionally, you will get the feeling of getting Gibbs' better sense of character and story when you see him and his boats. Please read on as this section discloses more of the theories about how he removes the boats from his basement?
| | |
| --- | --- |
| Theory: | Description: |
| Through one part of the wall | The cellar has noticeable walls on each side, with a narrow staircase that goes upstairs, as seen in the show. Many onlookers are trying to come up with the truth since the plot hole has become quite notorious. It has also been occasionally noticed in the series. |
| Assembling and disassembling | This theory was inspected by Abby Sciuto (Pauley Perrette). He is the one who came up with evidence on whether Gibbs assembles and reassembles the boat in and out of the basement. Nevertheless, it was discredited due to the lack of no signs. |
| Availability of a secret door | If this had been the case, other characters would have seen it, and they would not have bothered to ask Gibbs about it.  |
| The house might have been built over a tunnel series | Jeff Larson is the onlooker who came up with this theory. He said that the spot where the boat is removed from is on a heavy-duty hydraulic jack system directly under the boat. Gibbs hooks it up to a truck and drives away after simply lowering it down. Jeff believes this might be the reason the basement floor is by no means seen.  |
| Gibbs constructs the boats in sections | Some of the fans assume that Gibbs might be constructing the boats in sections, then, later on, takes them out of his basement for ultimate assemblage. There's some proof on this, though the basement door would still be slight to fit even the smaller chunks.  |
What is the relationship between Gibbs and the boats on NCIS?
Each of the boats in the basement is very important to Gibbs. He relaxes while making them in as much as he is perceived as a reasonably straight-faced guy on NCIS. His leisure choice gives much intuition into the character, considering that woodworking is an intimate, contemplative activity. The relationship he has with his boats is, to some extent, more profound than an ordinary leisure pursuit. For instance, Gibbs names his boats after a close person to him. This is mainly from a catastrophic outcome. For example:-
He named one of his boats after his second wife, Diane, and it momentarily gave the impression of a sweet gesture. Conversely, he was left with no choice other than to burn the boat after the marriage failed to work. 
During the show's first six seasons, he built a boat for the Navy special agent as a personal project. It was named after his first daughter by the name Kelly. Kelly and her mother Shannon, Gibbs'first wife, had their driver shot by a drug dealer and were killed in a car accident. Kelly ended up meeting a tough destiny of its own, although it was meant to be a tribute to Gibbs'late, daughter. The season seven episode, " Outlaws and In-Laws, " was found drifting at sea with two dead bodies on board. " The Kelly was given to Gibbs'mentor, Michael Franks, and Gibbs had finished off-screen. Fortunately, the NCIS crew was on the case as it was such an ill-omened sign. 
Conclusion: 
You will probably get very few answers from the many theories that provide the facts. On the other hand, understanding how Gibbs gets the boats out of his basement remains a secret that he does not want to disclose. Even so, his house is a soundstage that is not even real. The cameras are located on one of the walls and explain why we do not see it. Even though we do not get to see how he essentially gets the boats out of the basement, we still want to know how he does it, right?
NCIS is a fictional work and infers that Gibbs does not categorically have to remove the boats from his basement. After instituting that, there are certainly no parameters on how he can go about it. It gives us the free will to come up with the criteria he uses to accomplish it. Additionally, do not forget that unlimited fiction takes detail and runs wild with it as much as facts are provided. It creates a particular element of doubt in our minds, making it even more enjoyable. I hope all the information provided in this article explains everything you need to know regarding how Gibbs gets the boats out of his basement. Thank you for sticking through to the end. 
Emma is a graduate of Domestic Science or Family and Consumer Sciences (Home Economics) from the University of Wisconsin. She has 7 years of experience Working with the strategic section of BestBuy and now writing full-time for Homeeon.
From Managing the Home, Interiors, Cleaning, and Exteriors to Gardening and everything about Making A Home Liveable – is her passion and this Homeeon is the result of this.
Emma loves decorating her home with the best stuff found online. She cares about quality over anything and writes reviews about them here in Homeeon. Get in touch with her over Pinterest.
Keep reading her blogs.