While renting an apartment without a job may be challenging, it is still possible. You can get someone to act as a guarantor, pay a higher deposit upfront, or even use references. Dealing with private landlords instead of property agents could also make getting an apartment easier. 
You may sometimes find yourself looking for an apartment without a job due to being laid off for some reason. It could also be that you have moved to a new place to start afresh and need somewhere to call home before landing a new job. Whatever your reason, there are a few options that you can explore to get accommodation without a regular income. 
This article highlights several ways to get approved for an apartment and the requirements for an apartment application. Read on!
How Can You Get Approved For An Apartment Without A Job?
Getting approved for an apartment can be tricky, especially when unemployed. Below are some essential tips for using to help you secure a space;
Dealing With Individual Landlords Instead Of Property Managers
Most property management firms are stricter when dealing with tenants than private landlords. They have customized methods of rent payment, repair and maintenance, the documents one needs for approval, and the general operations of their affairs. Dealing with private landlords may be easier since they are flexible with the requirements for approval. 
Some private landlords may not ask for proof of income but rather for bank statements and credit scores. You can look for private landlord listings in the local apartment listing, Craigslist, Facebook, or other common sites. You could also walk or drive around the neighborhood you are interested in and look for any signs for rent. 
Offering A Higher Security Deposit
If you are unemployed but have some substantial savings in your account, you can offer to pay a higher security deposit or a few months' rent in advance. Even if you don't have a lot of savings, you may ask a family member or a friend to boost you so you can pay more to the landlord. A landlord will approve you for the apartment if you prove to them that you have money beforehand. 
While this method may work in some states, it may not be viable in others. Some state laws prohibit the landlords from asking for more than one month's rent and the security deposit when moving in. 
Showing Proof Of Other Sources Of Income
Even if you are not working full-time, you could be having some other sources of income enough to cater for your rent. Showing your potential landlord proof of the same may convince them to approve you for the apartment. Some of the income sources you can use include tax refunds, child support, a severance package from past employment, alimony, or anything that puts money in your bank account. 
But, it is necessary to prove that this money will be enough to cater to your rental needs for the lease period. Since it is against the law in some states for landlords to discriminate against tenants' applications regarding their income sources, you can get an apartment by showing such proof. These states include California, New York, and Washington. When applying for apartment approval, be sure to include all necessary documents that show your income sources. 
Get References From Your Former Landlords.
If your payment record with your previous landlords is good, you can take advantage of the same and ask them to write reference letters for you. Getting such a reference letter will go a long way to show your potential landlord or property firm that you are a responsible tenant who pays their rent on time. 
You can include this reference in your application for an apartment. 
Getting A Roommate
Sometimes it may prove quite hard to get approved for an apartment with no job. You can consider subletting an apartment or living with a roommate. But, be sure to know what your apartment lease states before living with someone. It is also necessary to see if you are willing to compromise your privacy when looking forward to subletting a space. Ensure that you know the person well before moving in with them. 
Looking For A Guarantor
If all else fails and you cannot convince the landlord to approve your application, you can consider finding a guarantor. You can discuss with a family member or a close friend to see if they agree to cosign the lease with you as a guarantor. If you fail to honor your rental obligation, such a person will agree to be held liable. 
By agreeing to cosign your lease, a guarantor consents to cover you financially when you fail to pay. Though it may not be easy to get someone willing to take responsibility for your rent, it is worth trying. 
What Are The Requirements For Apartment Application?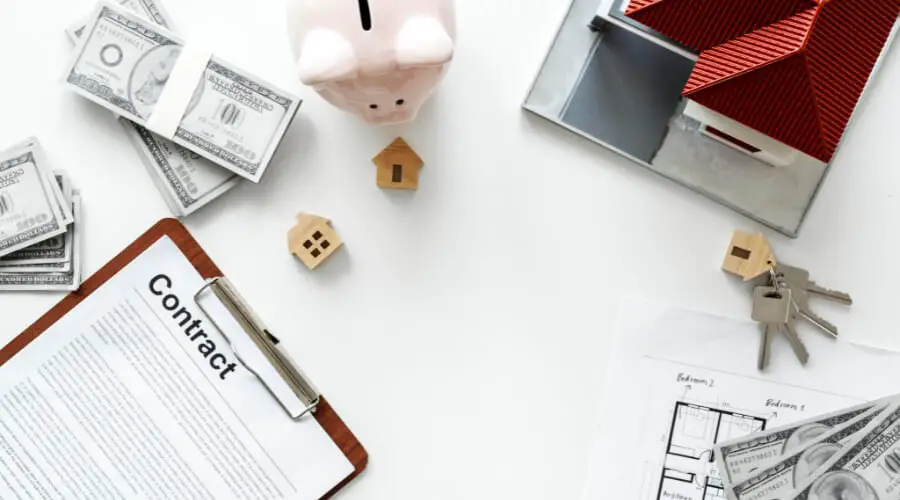 Every apartment or landlord has an approval process that might be slightly different. But, some requirements are similar, and they include;
A Fully-Filled Application Form
Most apartments have a standard rental application form that a tenant fills. In this form, you may be required to fill in your security number, which helps to check your background and credit history. If you have had an eviction or criminal record, this background history will show it. 
A Copy Of Your Identification Card
One of the most crucial documents to provide when applying for an apartment is a government-issued identification. You will require a copy of this document to prove your identity, and this could be a passport or even a driver's license. 
Tax Statements, Pay Stubs, And Employment Letters.
Every landlord or property management firm needs an assurance that you will pay the rent each month and on time. It is required that you provide recent pay stubs (about two or three) and copies of your tax return statements. If you do not have pay stubs due to being newly employed, you could ask your employer to give you a document proving your employment status. This proof could be a letter on the company letterhead indicating the amount of income. 
You can also provide an offer letter for employment if you are starting on a new job. If you are self-employed, you can provide your recent bank statements showing your various contracts' payments. 
Reference Letters
Reference letters from your previous landlords, people you worked with, or your college professors also play a significant role in the success of your application. A former landlord can write a letter showing your level of responsibility when paying rent. 
Conclusion
Getting an apartment without a job is not a walk in the park. Most (if not all) landlords want proof that you can and will pay your rent on time every month without fail. But, there are some options that you can use to get approved, including the use of a guarantor, subletting, and paying upfront.
Make sure that you have a good background and credit history to show that you are responsible. You can also talk to your previous landlords to give you a reference letter that shows your rental history.