Choose wood for kitchen utensils that has qualities like antibacterial properties and are fine-grained with closed pores. So, you may choose from options like teak, maple, walnut, olive, bamboo, sycamore, and many more, and these are considered the best in type.
It is ideal to select the ones which have been approved by the health and safety experts of the USDA.
Why Do Most Of The Chefs Use Wooden Spoons
Wooden spoons are one of the popular utensils in Western culture for a long time. Before the advent of electric mixers, different varieties of wooden spoons were preferable by the chefs. They use wooden spoons for blending ingredients like sugar and butter to bake cake and bread.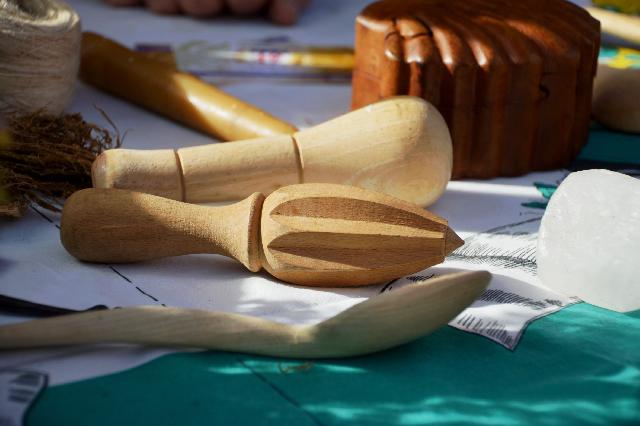 Nowadays, chefs use wooden spoons to mix diverse food and beverages like soups. Wooden spoons are generally preferred as they can use to cook versatile recipes.
Some chefs use wooden spoons to prepare risotto as they are ideal for not non-transmission of heat. Also, with the increasing popularity of non-stick pans, wooden spoons compliment them as they do not leave any scratches.
What Is The Difference Between Woods That Are Available To Use In Kitchen
There are a variety of woods available for making kitchen utensils. Here is a complete table for your convenience.
| | | | |
| --- | --- | --- | --- |
| Bamboo | Acacia Wood | Olive Wood | Maple Wood |
| Bamboo grows rapidly and is very lightweight than the other woods. | Acacia wood is quite lightweight than the other woods. | Olive wood is slightly heavier than other wood utensils. So, it can be difficult during cooking. | Maple wood is hard and sturdy wood. It is an ideal choice for making kitchen utensils. |
| It comes with a very smooth finish. |  It is dark in color that gives a rustic look to the kitchen. | It comes with a dark, rich, and smooth finish. | Maple woods are also sleek and smooth. |
| Do not absorb any food stains easily. Also, it is easy to clean. | It is relatively easy to handle while cooking and less likely to get damaged. | Olive woods are remarkably hard but easy to clean. No need for special care. | They are also easy to clean. |
| It is an inexpensive and 100% biodegradable product. | It is quite an expensive material for kitchen utensils. | As this is an exotic type of wood, it is on the higher side of the price. | Maple wood utensils are costlier than bamboo utensils. |
| The production of bamboo is fast and thus can meet the market demand. | The production of Acacia wood utensils is not vast. | The production of olive wood utensils is somewhat large. | The production of maple wood utensils is sufficient. |
What Are The Best Wooden Kitchen Utensils?
There are a variety of wooden kitchen utensils available in the market. But which one is better and how will serve the purpose?
To answer your queries, we bring a list of the best wooden kitchen utensils that you can check.
1. Wooden Spoons For Cooking, Set Of 5 Nonstick Cookware Sets Includes Wooden Spoon, Serving Fork, Spatula, Slotted Turner, Corner Spoon, 12 Inches Long Kitchen Utensil Sets, Mango Wood
The wooden cooking utensils set is an elegant handcrafted collection of natural mango wood. This set comes as a set of five that consists of a cooking spoon, a slotted spatula, a wooden spatula, a corner spoon, and a fork.
Use this set to serve, mix or cook your favorite dishes. The non-glued and non-coated wood with just the right cut and patterns is completely safe for cooking. Also, it is BPA-free.
They are lightweight and give a smooth grip to save the cookware from any scratches or damage while you stir. Moreover, it is completely heat resistant. Do not use a dishwasher to wash them. You can easily hand wash them.
The set comes in different shapes that you can use for mixing, cooking, and serving tasty and healthy foods. The spatulas are very easy to clean and require little effort clean.
Also, store them in a drawer or hang them easily on a utensils holder. You can also use them for gifting purposes like in-house warming parties or for surprising your mom.
Pros:
1. Comes in various shapes and sizes in a set of 12
2. Offers premium quality products
3. Safe for cooking
4. Easy to clean and store
5. Does not leave a scratch on the cookware
Cons:
1. They are not sturdy enough.
2. It is on the expensive side.
2. Bamboni Wooden Spoons For Cooking 6 Pieces – Organic Bamboo Utensils Set With Holder For Nonstick Pots & Pans
Bamboni wooden cooking utensils set uses 100% natural bamboo. The set is of a single piece of bamboo, and there is no use of harmful chemicals and lamination. Bamboo wooden utensils are the most eco-friendly and sustainable product. They are absolutely healthy and safe for family and friends.
The set comes in an assortment of curved Spatula and a solid spatula. It also includes a fork, a slotted spoon, a solid spoon along a bamboo holder. Everything is lightweight, functional, and extremely durable.
These cooking spatulas are extremely gentle on nonstick cookware surfaces. This makes them ideal for avoiding scratches and causing damage to your nonstick pans.
Furthermore, it comes with a bamboo holder that you can use as a classy dining table accessory and store conveniently. This occupies a small space on the shelf or cabinet. Additionally, each spatula and spoon have a hole handle to hang them easily.
Bamboni Bamboo Utensil Set is also odor, stain, and heat resistant. Use mild liquid soap and water to wash them thoroughly with your hands.
Pros:
1. Lightweight and durable
2. Heat-resistant
3. Compact
4. Ideal for non-stick cookware
Cons:
1. Slimy food items may stick on the spatulas.
3. Oceanstar Bamboo Cooking Utensil Set, 12 Inch
The next option is the Oceanstar bamboo cooking utensil set. Oceanstar uses sturdy bamboo to manufacture this set of bamboo cooking utensils. They are easy to clean. Hand washes them with mild liquid soap and water.
The set includes a turner spatula, a single-hole mixing spoon, a slotted spoon, a bamboo spoon, and a rounded fork. It also comes with a utensil holder to organize these utensils.
Pros:
1. Environment-friendly
2. The turner spatula is ideal for flipping, lifting, and serving.
3. The single-hole mixing spoon is perfect for stirring liquid food like soups.
4. The rounded fork is ideal for lifting and mixing food.
5. Easy to clean
6. Easy to hold
7. Sturdy and durable
Cons:
1. They have little grain.
4. Kitchen Wooden Spoons Mixing Baking Serving Utensils Puppets 12 inch – Set of 12 ROUNDSQUARE
The kitchen wooden utensil set is pure natural wood. Each spoon has a nice finishing and smooth polish. The preferable smooth edges and surface assure a high-quality product for your kitchen. The set is lightweight and durable.
They use superior quality wood that lasts for a long time, even when used daily. The perfect soft and rounded wood restricts scratching up even the delicate nonstick pans.
As they are heat resistant, they will feel cold when you touch them even if the spoon is in a hot container of stew. Also, they are perfect to gift at weddings, house warming parties, etc.
In addition to this, the spoons have long handled each of 12 inches with 1.57-inch width, thus, making them ideal for stirring, cooking, tasting, and serving.
Pros:
1. It comes with a long handle.
2. Easy to clean
3. It is non-abrasive and non-conductive.
4. Ideal for gifting
5. It is also dishwasher safe.
Cons:
1. Initially, you can get a wooden smell.
5. Wooden Spoons For Cooking, Mondayou Nonstick Kitchen Utensil Set, Wooden Spoons Cooking Utensil Set Non Scratch Natural Teak Wooden Utensils For Cooking(Teak 8 Pack)
This wooden spoon set uses a single piece of 100% natural teak wood to manufacture. This set is handmade and has no coating over it. It is a work of art and craft of uniquely grained cooking utensils.
It also comes with large and comfortable handles. This makes the utensils not only convenient for use but also for storing in cabinets or hanging in a holder.
The wooden spatulas and spoons are eco-friendly and non-toxic alternatives to other cooking utensils like plastics. This set has a terrific sleek surface and comfort holding the grip.
This strong and reliable teak wood cooking set is ideal for preventing scratching. It also avoids causing damages to the expensive non-stick pans and pots while stirring. Monday uses high-quality and eco-friendly materials.
You can also use this classy-looking wooden spoon set to display them beautifully.
Pros:
1. Easy to clean
2. Easy to hold
3. Sturdy and durable
4. Suitable for cooking in non-stick cookware
Cons:
1. It is a bit expensive.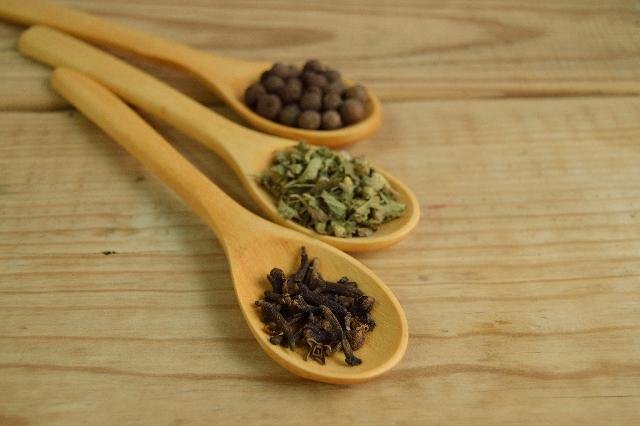 When Should You Throw Away Your Wooden Kitchen Tools?
Although bamboo utensils are natural and reusable, one must know that they are not going to last a lifetime. Your wooden kitchen tools need periodic replacement.
Wood easily absorbs moisture and can further foster bacteria. Replace your wooden spatulas and spoons after every five years or whenever the cracks are visible to you. You may also replace them when they start discoloration or have soft spots to be on the safe side.
However, wooden chopping boards can last for a lifetime if you maintain them and manage them with care. Nonetheless, if they have cracks or warp, you should replace them.
If you take these measures, then this will help to prevent them from the growth of bacteria at the gaps. Otherwise, it may make the board unsafe for chopping.
Are Wood Spatulas Safe?
Yes, just like silicone spatulas, wooden spatulas are safe to use for all cooking surfaces. Use them for cooking pasta, risotto, or mixing ingredients to bake.
They are 100% natural, pure and safe to use. Moreover, wooden spatulas are safe for the environment as they are biodegradable.
How To Season Wooden Spoons Before Use?
Wooden spoons come with numerous benefits when used to prepare for cooking and baking. They are adequately sturdy to stir even the thickest elements. Besides this, they are gentle enough to prevent scraping in the non-stick cookware.
Before using wooden spoons, you should season them in the same manner in which you plan to use them. This will make them extend their lasting, repel odors, and serve the purpose even better.
Take clean wooden spoons, and sanitize them before you start seasoning them.
For seasoning, take two tablespoons of coconut oil or extra virgin olive oil in a saucepan. The next mixture step is different and it depends on the recipes.
1. Add two teaspoons of table salt in the oil if you are cooking savory recipes. Stir until the salt dissolves in the oil over low heat.
2. For baking or making sweet food recipes measure two teaspoons of sugar into the oil. Stir the mixture over low heat until the sugar dissolves in oil.
Then let the oil slightly cool down. Now dip a paper towel in the mixture and coat the wooden spoons with it. Then place them on the baking sheet and put them inside the oven for two minutes at 350 degrees.
After two minutes, take them out and remove the sheets. Let the spoons cool down.To avoid any bacterial contamination, season the wooden spoons again if they touch eggs or raw meat. Also, re-season them if you wash with soap.
FAQ
Why Acacia Wood Is Becoming A Popular Choice For Making Cutting Boards
Acacia wood is a natural timber that is trending for its use in making cutting boards. It is preferable for its easy handling in the kitchen and the strength and beauty it possesses.
In Noah's Ark also get the reference of red acacia wood use. This wood is one of the ideal material choices for eco-friendly kitchen utensils.
Is Bamboo Straw Reusable?
Yes, you can use bamboo straws again and again. They look great to serve with any drink. Bamboo straw uses solely a natural material that won't last long like a metal straw.
However, you can reuse them to teach kids mathematics, school craft assignments, or as a plant stand.  They not only cost a fraction of money but are reusable several times.
Is Bamboo Straw Safe
Yes, indeed, bamboo straws are safe. Bamboo is 100% natural, and the production of straws is organic.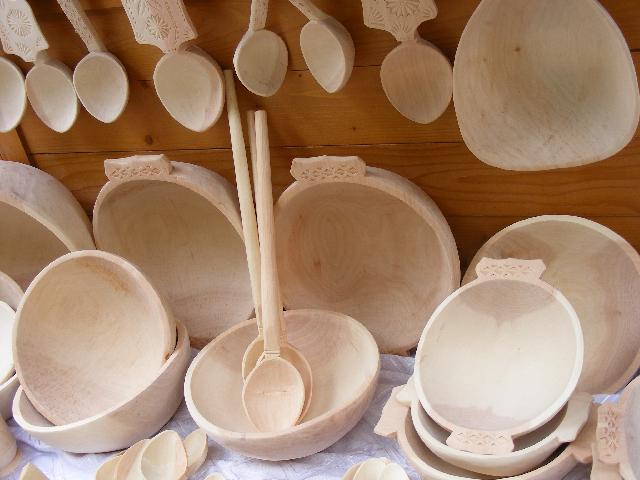 Moreover, bamboo does not transfer heat from hot drinks to your mouth as they are great in keeping the temperature stable. So, without any worry, you can use them.
How To Clean Bamboo Straws
You can use a natural process to clean bamboo straws. Take the used bamboo straws and wash them with baking soda and water. Then allow the straws to dry on an open area in the sunlight.
After that drying, reuse them as you like it.
Can Bamboo Straws Go In The Dishwasher
Yes, you can certainly wash them in a dishwasher. Unlike other bamboo utensils, bamboo straws are compatible with dishwashers. You can wash them after use to reuse them again and again.
Put bamboo straws inside a dishwasher along with other cutlery sets without having a dilemma. Nevertheless, make sure to turn off the hot and dry process of the dishwasher. Instead, let them air dry naturally.
Can Bamboo Straws Have Personalized Logos
Definitely yes. You can make personalized logos or brand bamboo straws. In several restaurants, wedding events, parties, etc., use branded bamboo straws. They make the presentation not only look customized but also do not make a hole in the pocket. A bamboo straw with a logo is also affordable.
Where To Buy Reusable Bamboo Straws
With the growing demand, you can easily find reusable bamboo straws on different online sites or in stores.
Buy them and store them in a tidy place to keep them free of bacteria.
What Is The Purpose Of The Wooden Spoons
Typically, wooden spoons are medium to large and come with a small dip or flat dip in the middle of them. These spoons are ideal for combining ingredients for both cooking and baking purposes in the kitchen. Use them to bake a cake or cook scrambled eggs, kind of pasta, etc. and toss salads. You can also use it to serve food items.
Can I Wash Bamboo Utensils In A Dishwasher
No, one should avoid washing them in a dishwasher. Wood expands when dipped in water. So, if you soak the wooden spoons in a dishwasher, then you may defect them. The harsh detergent and heat of the dishwasher can warp or crack the wooden utensils.
Though in most cases, putting bamboo utensils in a dishwasher is not advisable but cleaning them is not at all a challenging task. Hand washes all the bamboo utensils immediately after using them.
How Should I Sanitise Wooden Spoons
Wood is one of the desirable preparing and serving kitchen tools. But to clean them up, there are a few steps that you must follow.
Now that the cleaning process is over, sanitize the wooden utensils by laying them on a flat surface. Then pour 3 per cents of the hydrogen peroxide on the utensils. Leave them for about fifteen minutes. After that, rinse well and hang them for drying.
The second way to sanitize is to mix a few drops of white vinegar to warm water in a bowl or small bucket. Then soak the wooden spoons in the potion for a while.Wash out the spoons with lukewarm water and allow them to dry completely. It may take up to three days for the wooden spoons to dry up completely.
Again, if they develop a stale odor, add a teaspoon of baking soda in water and use it to wash them. It is ideal for sanitising wooden utensils from time to time. This will keep them free of harboring bacteria.
How To Keep Wooden Spoons Look Like A New One
The basic way to make the wooden spoons look like new ones is by cleaning them in short intervals. Always clean them, before the food dries up in the utensils.
Next, you can use food-grade mineral oil once in a month to oil the wooden spoons. The mineral oil possesses some qualities that can lengthen the lifespan of the wooden spoon.
Remember, always to hang them after wash. Drying them is equally important.
Also, avoid using wooden spoons to stir food items like raw meats, eggs, or foods that can cause food poisoning. Bacteria may dwell in the tiny cracks of the spoons and multiply.
How Can I Wash Bamboo Utensils
As you cannot put bamboo utensils in a dishwasher, you need to wash them with your hands.
Firstly, you need some basic cleaning equipment like lukewarm water, nylon scrubbing pads, dish soap, hydrogen peroxide.
Now that you have them take a bowl of lukewarm water or fill the sink. Then add a few drops of liquid dish soap to the water.
Next, dip the nylon scrubbing pad in the soapy water and use it to scrub the wooden utensils. After scrubbing nicely, rinse them thoroughly with water. Finally, hang them in utensil hooks to let them dry.
If you see the food has dried up, then gently scrape on it with the help of a metal scraper or a butter knife. We would recommend washing the bamboo utensils immediately after using them.
Are Bamboo Utensils Hygienic
Yes, bamboo utensils are not only functional but hygienic too. Bamboo utensils are perfect for cooking, baking, and serving. You can also take them along with you for travel and camping because they are lightweight and 100% biodegradable.
Do Bamboo Utensils Harbour Bacteria
Bamboo spoons and spatulas are perfect for cooking and baking food. They, unlike other hardwood, will not absorb water and have less chance to harbor bacteria that can contaminate food. Having that, we recommend washing them immediately after use.
Final Thought
Wooden utensils are not only kitchen essentials but also a beautiful accessories for your kitchen and dinner table. There are cheaper options like bamboo, and they can be expensive, like olive and maple.
Choose that serves your purpose and always disinfect them to extend their durability.
Last update on 2022-11-06 / Affiliate links / Images from Amazon Product Advertising API