Last Updated on September 21, 2021 by Emma W. Thomas
Have you ever thought of what pops are made of? If you or your kids like keeping cool with the chilled popsicles, then you must be concerned about ready-made pops. Note that they might contain harmful ingredients or more sugar content that is unhealthy. That is the reason why you need the best Popsicle mold so you can make healthy pops right at the comfort of your home. Besides, making them yourself is far much cheaper than purchasing ready-made every time you crave for one and wish to cool your mind and body.
However, getting the ideal Popsicle mold is not a walk in the park. Everyone has their distinct taste, and when it comes to your kids, the feel of design can be amazingly different. The unique shape is what makes the experience more fun as you and the young ones melt the pops down the throat. You, therefore, need to be keen when choosing the molds so that you not only get to control the recipe but get the ideal shapes that make the pops amazing to all. It is worrisome, right?
No need to freak out as we are here to help you to make sure the choice made has no future regrets. We have provided the buyer's guide and reviewed the top picks in detail for wise decision-making.  Read through for a smart pick.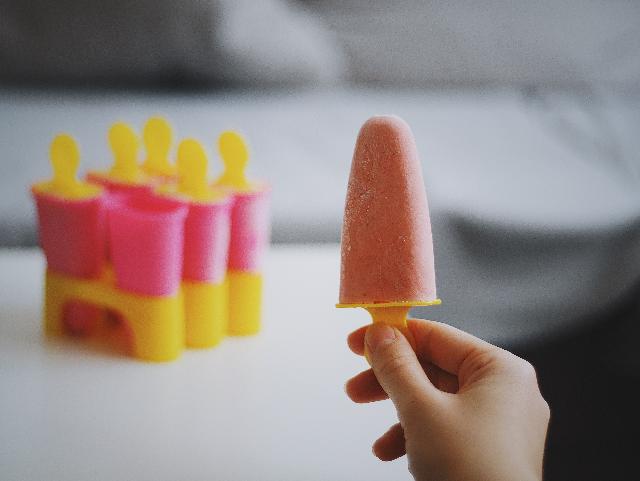 What To Consider Before Purchasing Popsicle Molds
Just like any other product, there are some key things that you should put in mind to get the safe and best Popsicle molds from the market. Here are some features that will help you to narrow down your options:
Materials
The material of the mold is essential though often overlooked by many. You need to buy pop molds that release the pops quickly when done. The material used should be chemical-free and non-toxic to ensure the food made is safe for you and your family. The durability also matters as most are reusable to ensure you do not spend time and money purchasing the molds regularly.
If planning to use dishwashers for cleaning, ensure the molds purchased are dishwasher-safe. Otherwise, look for products that can be cleaned with ease using a specialized brush with mild soap and water. This ensures that the mold is efficiently and adequately clean to keep any germs at bay and make the product suitable for reuse.
Size and number of the molds
The size should be ideal for the pops to get finished in one feast. There is no point in purchasing a bigger size that leaves some pops to waste or the need to return it to the freezer half-eaten. Also, when it comes to the hot summers, your kids might need to munch ice lollies more often, and in such a case, you need a pack that comes with many molds. Otherwise, go for fewer packages if you are certain of how many pops you want your kids to take at a time.
Size of the pops needed
The size of your desired mold should dictate the ideal pop to choose from. If you want to control how much your kid consumes while ensuring they can quench their thirst, then go for smaller units. Just note that the smaller ones can be hard to work with as they may require a dedicated pouring funnel.
The larger sizes are easy to work with though one can be too much for kids to finish. It can be suitable for adults, but just ensure it is enough that can be completed to avoid waste.
Design
The design of the mold is not that important, but when it comes to adding more fun, it is something to focus on. Just imagine you are having birthday parties, won't you want to give the best to your children guests? Well-designed pop mold adds some fun and a touch of fantasy for your child's daily treats. Those models with handguards are best as they ensure a drip- and hassle-free experience.
However, if you pick models that need popsicle sticks inserted, ensure the mold can hold the sticks firmly. If the sticks get off or tilted in a funny direction, then you should be ready to explain that to your kids as they will not be happy and the aftermath messy.
The ice cream molds that come with the handles should be made of non-slip material for a firm grip. Of importance, is to find a mold design that is easy to pour the mixture and arrange it neatly and safely in the freezer.
Top 6 Popsicle Molds (Best Picks)
In a hurry? Check the bestseller top Popsicle Molds from Amazon. Just check the product link, the details, and the price.
| # | Preview | Product | Rating | |
| --- | --- | --- | --- | --- |
| 1 | | Popsicle Mould,Popsicle Molds 6 Pieces Silicone... | 8,075 Reviews | Buy on Amazon |
| 2 | | Popsicle Molds,Silicone Ice Pop Molds,BPA Free... | 106 Reviews | Buy on Amazon |
| 3 | | Popsicles Molds, MEETRUE 12 Pieces Silicone... | 2,348 Reviews | Buy on Amazon |
| 4 | | Popsicle Molds Silicone Ice Pop Mold for 6 Pieces,... | 435 Reviews | Buy on Amazon |
| 5 | | JBYAMUS Silicone Popsicle Molds, Ice Pop Molds,... | 6,012 Reviews | Buy on Amazon |
| 6 | | Popsicle Molds, 12 Pieces Silicone Ice Pop Molds... | 44 Reviews | Buy on Amazon |
Review Of Best Popsicle Molds Ever
Even with the buyer's guide, you can still get confused about filtering the thousands of options available in the market. We have gone a notch higher to present the top-rated Popsicle molds that have been tested and approved to work best. Read each of them to identify the one that best suits your needs among the six.
1. Tovolo Groovy Ice Pop Molds – Best BPA Free Molds
What a nice way to enjoy homemade pops by using the simple to use Tovolo Groovy molds? The product allows you to pour the mixture easily and freeze for a grooviest summer snack. Though the shape is traditional in design, the ice pops create memories of those ice cream trucks that supply the popsicles, but now you got to make healthy ones yourself.
The unique drip-guard handle is also something to admire. The base ensures any drip that comes when the ice melts is collected to reduce any chance of lost juice and sticky hands. When freezing, the drip-guard snaps over the mold to ensure the pops are contained within the bowl. Thus,  avoiding any mess when chilled.
Furthermore, the base holds the ice pops upright while in the freezer for minimum disruption. This is ensured by the molds design that fits securely into the base while remaining easier to remove. For easier release, you can run the molds in warm water, but the process is effortless.
The pack contains six molds, each holding four ounces of juice, thus ensuring you get enough for your family. You can choose to put the different mixture in each to enjoy a variety of frozen treats anytime.
No worry about your safety, as the molds are made of BPA-free plastics. Besides, the product is dishwasher safe making washing a breeze. You can order either yellow or green, or better both, for a twist of fun for you and your family.
Pros
Drip guard handles
Easy to use
Two trendy colors
BPA free
Dishwasher safe
Easy pop release
Tip-free base
Cons
The large stand-up tray may take up space in the freezer
Check the essentials of Tovolo Groovy 80-8003Y-P:
| | |
| --- | --- |
| Specs |   |
| Dimension | 4.75 x 4.75 x 5.56 inches |
| Weight | 6.7 Ounces |
| Material | Plastic |
| Size | Set of 6 |
2. Lebice BPA Free -6 Ice Pop Makers – Best Popsicle Molds That Are Easy To Hold
Lebicepack ensures you have everything you need to make mouth-watering ice pops anytime at your home. It comes with Recipe E-book, cleaning brush, silicone funnel, silicone lid, and, most importantly, six ice pop molds. The careful design ensures that the molds are fun, practical, and easy to use. Any mess is avoided at all costs as the funnel included is collapsible with an improved silicone lid technique that ensures the lid is not left on your hands when melting the pops. The tray is also sturdy enough to hold the content as it is placed in the freezer without any spills.
Once your mixture is frozen, all you have to do is to remove the pops from the freezer and run them with warm water for about 20. The process removes the pops effortlessly to enjoy your yummiest treat within the shortest time possible. If you have a friend who loves the pops, then consider gifting them with the Lebice mold as it comes with attractive packaging that every soul would admire.
The molds feature BPA-free plastic construction that is eco-friendly and can be reused as many times as one wishes. Together with a lifetime satisfaction guarantee, you can order the pack worry-free. Buy one and enjoy different recipes with the help of the E-book at the comfort of your home.
Pros
Lifetime satisfaction guarantee
Come with recipe E-book, cleaning brush and funnel
BPA-free plastic construction
Sturdy with handle drip tray for maximum cleanliness
Easy to hold pops
Practical and easy to use
Cons
A little bit small for those who prefer bigger pops
Check the essentials of Lebice Molds:
| | |
| --- | --- |
| Specs |   |
| Dimension | 6.5 x 6 x 4 inches |
| Weight | 9.6 Ounces |
| Material | Silicone |
| Size | Set of 6 |
3. Ozera Reusable Ice Pop Molds Maker – Best Multipurpose Pop Molds
When it comes to value for your money, the Ozera set gives you much more. The set comes in a pack of six made of durable plastic that can be reused for many years to come. Further, the handle has drip-in drip guards to prevent any pop leak that can soil your clothes and get your hands dirty. The shape is well-thought-of to ensure the frozen pop slide out of the mold easily so you can have your ice cream anytime without a hassle.
With a free folding funnel included, pouring your mixture, the pop maker will never be messy. There is also a special brush that ensures the molds are always cleaned with ease. The ease of using the mold is beyond your imagination. There is no chance of them tipping while freezing, and once ready, they fit neatly in your freezer, thus saving space and ensure you can snack at any time. Besides, the pop molds can be used to freeze any mixture, including purees, yogurt, juices, jams, pudding, and jellies, among others. You can thus meet the different needs of your family by putting different mixtures in each of the six molds.
You should not doubt the product even for a moment as you can comfortably order with a 100% money-back guarantee in case of dissatisfaction.  Further, you are covered with a lifetime warranty and customer support at any time.
Pros
Durable premium plastic construction
Funnel and cleaning brush included
Money-back guarantee with a lifetime warranty
Easy to use
Cleaning is a breeze
Multi-purpose
Easy to remove frozen pops
Cons
Inflexible, hard thin plastic base
Check the essentials of Ozera FBA_NI-01-3 molds:
| | |
| --- | --- |
| Specs |   |
| Dimension | 8 x 7 x 5 inches |
| Weight | 7.2 Ounces |
| Material | Silicone |
| Size | Set of 6 |
4.  Norpro Frozen Ice Pop Maker -Best Pop Molds With Disposable Sticks
Do you have a family and wondering if you can find a perfect mold that is easy to use, or do you wish to make many pops that can be enjoyed longer? Worry not! The Norpro takes care of all that as it comes with a pack of 10 that can prepare 90mls each. There is no limit to which mixture you can use as the mold can help freeze yogurts, purees, juices, applesauce, fruit, gelatin, whipped cream, ice cream, pudding, and milk among others.
The classic reusable mold shapes are made of BPA-free plastic and are approved by FDA so you can consume your pops without the worry of chemicals or any additives in them. Now forget about telling the guest to give the handles back! The pack takes care of it by giving 24 disposable wooden sticks that you can buy once they are finished.
Durability is also not taken to chance. The frame is aluminum-made with sturdy plastic molds that would last for ages. Grommets on the lid further ensure that the sticks are held upright when freezing the pops for the non-messy outcome. Handwashing is recommended to keep the molds in good shape longer.
Pros
Pack of 10
24 disposable wooden sticks included
Durable construction
BPA-free plastic with FDA approval
Freezes any mixture combination
Cons
Cannot withstand the fast-freezing of  -80°C
Check the essentials of Norpro 423 pop maker:
| | |
| --- | --- |
| Specs |   |
| Dimension | 5 x 5 x 4 inches |
| Weight | 15.2 Ounces |
| Material | Plastic |
| Size | Set of 10 |
5. Frozip 125 Disposable Ice Popsicle Mold Bags – Best Mold With Funnel Included
Forget about washing the pop mold after use as the Frozip are disposable, making it perfect for use while on the go. The 125 pack can take you through for a long, and you can always order for others when they are finished. Though that could put some off, the fact that the molds take less space in your freezer and are portable is something worth considering.
The funnel is packaged with the set to ensure filling is non-messy. You get a chance to experiment with the different recipes as the bags can freeze nearly all the mixtures. The construction is simple which makes it easy to use and, most importantly, safe as it is made of BPA-free plastics and is USDA certified. Order one with 100% money-back guarantees in case of dissatisfaction.
Pros
Disposable making them good to use while on the go
BPA-free plastic construction
Funnel included for non-messy pouring
Easy to use
Durable non-tearing bags
100% money guarantee
Cons
Check the essentials of Frozip SYNCHKG119635 pop bags:
| | |
| --- | --- |
| Specs |   |
| Dimension | 5.4 x 3.2 x 0.5 inches |
| Weight | 4.2 Ounces |
| Material | Plastic |
| Size | Set of 125 |
6. Nuby Garden Fresh Fruitsicle Frozen Multicolored Pop Tray – Best Pop Molds For Infants
Let the babes also enjoy pops during hot summer by using well-designed molds by Nuby. Do not get wrong as the molds can also be used to make the lollies for older kids and adults too. Note that you can use breast milk or basic healthy ingredients to make pops for babies who are especially teething for that soothing cold that make the experience better. What makes the pop makers outstanding are the handles that babies can hold comfortably as they learn self-feeding.
The wide pop-holder base ensures that all the drips are collected for mess-free feeding. Safety is also guaranteed as the pops makers feature BPA-free plastic construction that lasts longer. The pack contains four molds and a freezer tray that make pop making stress-free.  Buy on and let the babies enjoy a healthy snack anytime.
Pros
Suitable for 6+ months babies as pacifiers or teethers
BPA-free construction
Included freezer tray
Easy to use
Ergonomically designed handle for comfortable bay hold
Cons
·         Not dishwasher safe
Check the essentials of Nuby Fruitsicle 5438 pop maker:
| | |
| --- | --- |
| Specs |   |
| Dimension | 5.8 x 5.8 x 4 inches |
| Weight | 8.8 Ounces |
| Material | Plastic |
| Size | Set of 4 |
Benefits of Homemade Popsicles
The main reason why you should buy the popsicles mold is to make the ice creams right at your home. Here are the benefits of making your own:
Healthy options
Though they are ready-made pops everywhere in the market, you can never tell the ingredients used. Making them yourself allows you to control the recipe as healthy as you wish. You get to do away with artificial additives while adding more minerals and vitamins.
Provide hydration
It can be hard to persuade the kids to keep talking water regularly during the hot summer. Since staying hydrated is important, making pops can be a simple way to ensure they take in enough fluids. If you choose the ideal mold, rest assured that your children would eat the ice creams without persuasion. Besides, carrying bottles of water everywhere can be tiring compared to some pops packs.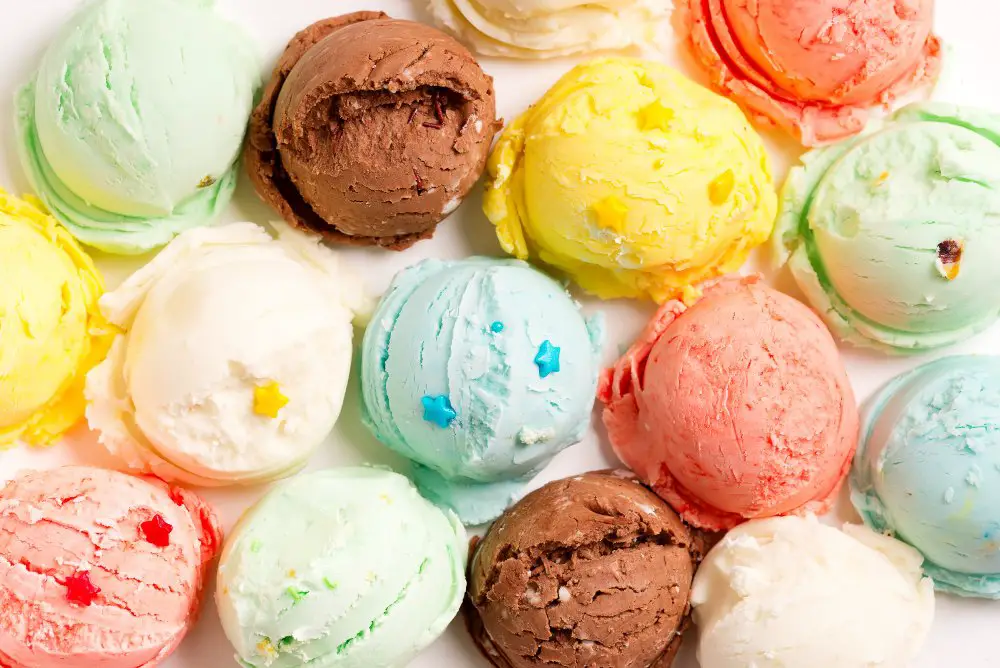 Environmental friendly
The molds are reusable, thus reducing the waste that could otherwise lead to environmental degradation. Ready-made pops have to be packaged before being sold, which leads to an increase in waste.
Good for babies
If you are a caring parent, then you won't want to expose your baby to harmful chemicals that are there in sold ice pops. The best thing is to make the pops at home so you can control the ingredients and help your 6+ month baby soothe when teething.
Great for entertaining kids at parties
Imagine having many kids running around with confusion on how to control them? The pops do wonders in cooling and calming them down as they enjoy the fantastic taste and well-designed ice creams. Buying the pre-made is expensive, besides being unhealthy.
Appeals to adults as well
Some adults do not like the idea of melting the pops down the throats while walking on the streets. Others are conscious of the ingredients used, making the homemade more appealing and healthier. You get to decide when and where to take them.
More versatile
Making the pops at home gives you the option of experimenting with a different recipe. Your imagination is the only limit as you can use all sorts of fruit purees, juice, or dairy products to make the ice pops. You can even use them as desserts in the summer season.
Best way to utilize the left-overs
You are worried about how to eat the smashed berries, half-drank yogurt, or remaining chocolate milk? Worry not as with the mold of the pop you can make smoothies, pour in the mold, and put in the freezer for tasty ice creams lollies. Just put in a blender to mix up and make cocktail popsicles that are irresistible.
How to Make Popsicle Molds
FAQs
Q: What is the proper way of taking care of reusable Popsicle makers?
The important thing to note is whether the molds are dishwasher safe or not. Most of them are hand wash and put in a dishwasher that can ruin them. Essentially, cleaning is the only way to take care of your pop makers to ensure any pops made are healthy.  Use a special brush that would rub off any remains inside and around the handles. Once cleans and rinsed well, air dry them and keep them in a dry place.
Final Take
The many benefits that justify the homemade pops are enough reasons for you to get the best Popsiclemold from the ones reviewed above. Our top pick is Tovolo Groovy Ice pop makers that are basic in design but easy to pour the mixture and remove the frozen pops.
It offers a drip-free handle to avoid any mess when melting the lollies. Besides, it is BPA-free and dishwasher safe, making it safe and easy to clean. The other options are also a top choice, and you should feel free to pick one based on your needs and preferences.
Last update on 2023-06-02 / Affiliate links / Images from Amazon Product Advertising API