Last Updated on June 3, 2022 by Emma W. Thomas
Spicing up food should be done without compromising your health. While there are many options to stay healthy, using Balsamic vinegar not only help you to keep fit but leave your food with bursting flavor. It reduces cholesterol levels in the body, and you get to enjoy flavored food without adding more calories. With the best, you will not even struggle to convince your loved ones to eat. Instead, they will be left asking for more.
The balsamic type was first introduced in Italy with a long history dating back to 1046. Probably, this could explain why most Italian food contains the ingredient. However, it has also become a popular flavor in most dishes due to its medicinal value. As more people appreciate the benefits, many companies are coming up across the world to meet the growing need. 
The increased supply and demand has made it even harder to shop for the ingredient. You will be left wondering which brand is the best and how much to invest, among other considerations. That tangy, bold, and complex flavor can only be achieved by purchasing the best balsamic vinegar. To actualize this, we have compiled a list of the top-rated ingredients to complete your kitchen pantry. Read on and pick one that matches your needs.
In A Hurry? Check This List Of Bestseller Balsamic Vinegar
What To Look For To Get The Best Balsamic Vinegar
Picking the top-rated vinegar is not as easy due to the wide variety from different brands. Here are things to keep in mind to get one that offers the most significant benefits:
The Type: Commercial Grade, Traditional/Authentic, and Condimento Grade 
The three types of vinegar are made differently, and their prices vary.  The traditional balsamic model is the most natural as it does not contain any artificial flavors, additives, thickeners, color, or any other preservatives. They cost more compared to the other two and are usually branded Aceto Balsamico Tradizionale. 
Commercial type is made using wine vinegar plus additives for artificial traditional texture and taste. They do not need any aging and are considered affordable of them all. Additionally, the flavors and caramel may be added to deepen the flavor to make it taste as a traditional-aged type.
On the other hand, condimento balsamic takes less than 12 years of traditional aging, and it is made by mixing the conventional made type and mass-produced vinegar. Regardless of the production process, balsamic made outside Modena or Reggio Emilia is always Condiment type.
The one you settle for largely depends on your taste and preference. However, the authentic traditional type is the best of them all, and we recommended it for you. Despite their high cost, they provide comprehensive health benefits that give you value for money. If the traditional type does not fit your budget, then the best alternative is the condimento grade. It is advisable to avoid those brands that have thickener, sweeteners, caramel, additives, or any other preservative since it might harm your wellbeing. 
Versatility
There are recommended dishes that will taste better with a specific type of vinegar. Most produce list that on the package. Ensure the one chosen can be used on various kinds of meals to enhance the flavor and enjoy its benefits. Your favorite culinary will dictate the degree of versatility of the chosen vinegar. 
Type of certification: IGP, DOP or None
The type of certification on the vinegar is an indicator of its quality. The certification can either be done by IGP or DOP, while some brands do not have any identification. The top-quality ingredients are made in Italy, and those that are not with no certification has doubted quality.
Certification stamps are mostly present in those produced in Italy. Those that have IGP are the authentic traditional type, while those with DOP certification are condimento type. Do not be afraid to go to condimento kinds though not aged for a long time compared to traditional vinegar. They are great affordable substitutes that spice your dish in an equally significant way. However, you should always store them properly away from intense flavors and strong lights.
The bottle
The bottle used to package the product says a lot about the content. Mostly, you will be able to tell the top-quality type by just looking at how stylish the bottle is. You will be proud to display it in your pantry. Those with an integrated pouring point as they allow you to use conveniently. You will drizzle over your dish and salads without messing around. The pouring spout should also be detachable to enable pouring large qualities of up to two tablespoons.
Benefits Of Adding Balsamic Vinegar To Your Meals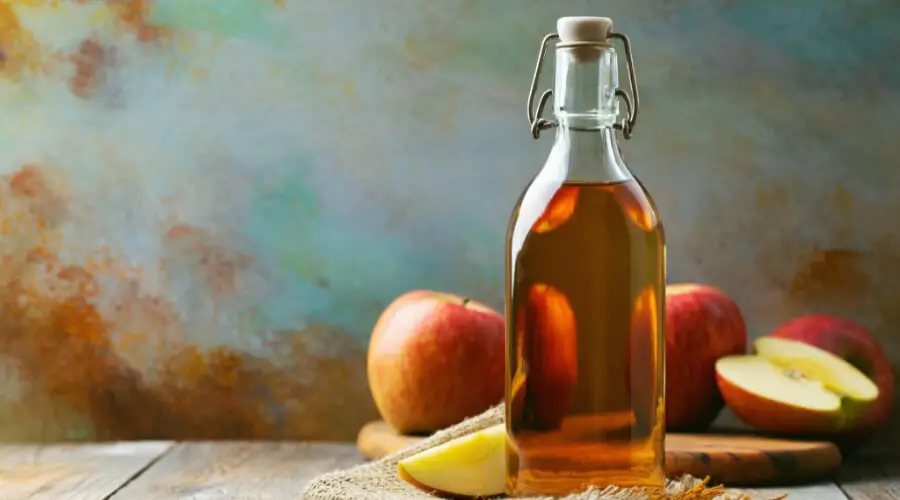 Unlike other ordinary vinegar, balsamic types have top health benefits. These are highlighted below:
Maintain blood sugar levels
If you have issues relating to high blood sugar in your body, then it is high time you invest in this type of vinegar. They help lower the levels and always keep them in check when you introduce it to your diet. 
Lower cholesterol
Serious health complications such as obesity, high blood pressure, and cardiac arrest are mostly linked to high cholesterol levels in the body. Introducing it to your meals has been proven to control cholesterol levels in the body.
Stimulates healthy digestion
When the food is not digested well, it results in stomach upsets. There is no point in eating delicious meals only to encounter discomfort afterward. Using the vinegar help to solve the issue as it made of acetic acid that has a probiotic that aids healthy gut and digestion. 
Enhances skin health
Having glowing skin is something that enhances your confidence and self-esteem levels. Balsamic vinegar is rich in acetic and antioxidants that are known to improve skin health and leave it radiant. You may not achieve the result by taking the ingredients one, but if you make it a routine, you will notice the difference. Nonetheless, it should not be applied directly to the skin.
---
Detailed Review of the Top-Rated Balsamic Vinegar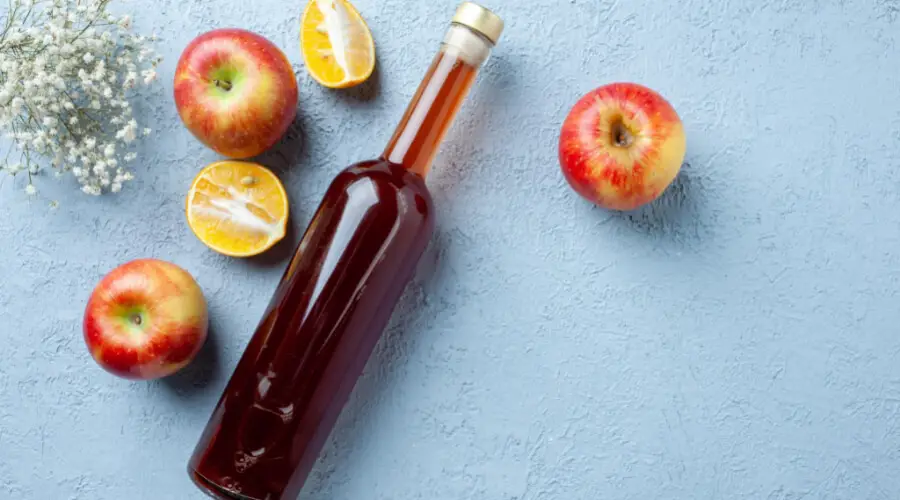 Undoubtedly, it is worth investing in this type of vinegar not only to enjoy well-spiced meals but for health benefits as well. You might be feeling an urgency to get the best in the market but stuck on where to start. To make the process short with positive results, we did extensive research to save you the hassle. Here we present in detail the six top-rated products in the market:
1. Due Vittorie Oro Gold Balsamic Vinegar of Modena 
The IGP certification on Due Vittorie Oro Gold vinegar speaks louder on its quality. The vinegar is a common ingredient in 5-star restaurants and has won the award of the best balsamic vinegar for three years in a row. The traditional vinegar is made of freshly-harvested Lambrusco grapes and white Trebbiano. The mixture of juice made is left to age slowly in durmast barrels. The essence of the woods is thus absorbed, and the transfer of tannins happens.  
There is a rigorous laboratory testing before bottling for assured quality and compliance with the prevailing regulations.  The vinegar has a 6 % acidity level to balance between acidity and sweetness so that it cannot trigger acid reflux. This further makes it smooth, thus favorite to many, even those who typically do not enjoy balsamic. 
Due to its versatility, it can be used on a wide range of dishes, including meat, fish, cheese, strawberries, salads, and even vanilla ice-cream. It is an excellent addition to your pantry as it does not contain any additives, caramels, or added flavors. The cork pourer is included in that package; thus, you can always get the perfect amount on your dish. If you want to gift your beloved professional chef or a foodie, then De Vittorie is the ideal present.
Pros
Fully IGP certified
Can be used by diabetic people
Cork pourer is included
Smooth on the palate
Rich flavors 
Made of 100% natural ingredients
Bottled in an elegant glass decanter
Versatile
Cons
2. MiaBella Balsamic Vinegar 
Enjoy handcrafted and carefully selected MiaBella traditionally aged vinegar on your meals. The vinegar constitutes 100% of Trebbiano grapes, which is left to age for 18 years in juniper and oak barrels. It has a 4.5% natural acidity level, which makes it smoother for the pleasant experience even for those who do not usually like balsamic. 
The rich flavor, coupled with its sweetness, offers excellent versatility of various meals. The vinegar is perfect for fish, meat, vegetable, fruits, vanilla ice-cream, and desserts. Using the vinegar brings that tangy, tart, and complex flavor in your diet.  The unique and small bottle batches ensure the vinegar is always available. It makes a great gift to your favorite chef.
Pros
4.5% natural acidity level 
No added caramels, flavors or additives; 100% natural ingredients
Smooth with rich flavor
Versatile
Made in unique and small-batch bottles
18 years of traditional aging
Cons
No returns once purchased
3. Giuseppe Giusti Gran Deposito Italian Balsamic Wine Vinegar 
The IGP certification on the vinegar indicates the highest quality in the market. Giuseppe Giusti Gran Deposito vinegar is traditionally aged for not less than 12 years and only bottled and sealed after attaining a particular taste standard. The wine is left in ancient barrels that are made of various types of wood and go step by step to achieve distinct taste. 
The Lambrusco and Trebbiano grapes are used to produce the vinegar following traditional Italian process. The tart, vibrant, and complex flavor speaks of its quality. It brings notes of red fruit, plum jam, vanilla, and honey for a great flavor profile. The resultant color is a deep brown with a texture that is glossy velvety smooth, making it a great addition on beef, ravioli, fresh fruit, and soft cheese. 
You will appreciate the sweetness of the vinegar that dates back to 1605. Giusti is the longest-running vinegar producer around the globe. The brand received awards over the years with the royal seal of approval in 1929 from the king of Italy. Not only will you enjoy the taste, but this vinegar also comes with comprehensive health benefits without acid reflux issues.
Pros
Made from the traditional Italian recipe
Fully IGP certified
Aged for no less than 12 years
Grape used are of high-quality
Aged in centuries-old barrels
The unique and versatile flavor
Powerful health benefits
Cons
Maybe somehow sweet for some people
4. Terra Verde Strawberry White Balsamic Vinegar
Enjoy the sweet and fruity flavor that comes out in your mouth as your feast on Terra Verde Strawberry white vinegar spiced meals. The vinegar is hand blend using traditional balsamic Di Modena Italy and flavored to taste better.  You can use it on fresh fruits, salads and mix with martini presenting a wide choice of delicious meals. 
Due to its versatility, you can even use it as base marinades, over desserts, and also to make jams, shrubs, and other food condiments. There is no sugar additive, and you get to choose from vast flavor choices, including wild cherry and apple. With an acidity level of 4.2%, you get to enjoy the smooth taste without worry about acidity reflux. 
Pros
No sugar additive
Wide variety of flavors to choose from
4.2% acidity for smooth taste with no acid reflux
Can be used to make other culinary condiments
Versatile
Hand blend using top-quality balsamic vinegar from Italy
Cons
May be too sweet to some people
5. Ellora Farms Greek Balsamic Vinegar Spray
Produced and bottled at Crete vineyard in Greece, this vinegar spray is excellent for spicing a wide range of dishes. You can spray it on mozzarella cheese, mussels, feta, summer salads, ice cream, roasted vegetables, strawberries, fish, meat, or any other choice of your favorite meal. You only have to control the portion to avoid overdoing it hence not achieving the desired taste.
The great sour and sweet flavor has been achieved through aging red grapes juice for six months in oak casks.   There are no colors, sweeteners, caramel, or any other presentative additives making it a high-quality 100% natural product. The innovative pump integrated into the bottle allows you to spray to the last drop, thus giving value for money. You will be proud of displaying it in your pantry due to its elegant bottle. 
The package is loaded with comprehensive health benefits, and it is a recommended low-fat additive and constitutes a heart-healthy diet. You will also enjoy all other benefits that come with a balsamic type of vinegar. Let your loved ones enjoy their special day, such as birthdays, mother's day, summer parties, father's day, among other great occasions by gifting them with this clog-free spray filed with the balsamic type of vinegar.
Pros
Ages for half a year 
The minimum acidity level of 6%
Made of 100% grape must
Constitute a heart-healthy diet with low fats
No caramel, coloring and any other food additive
Diabetic-friendly and full of antioxidants
Reasonably priced 
Cons
Bottles are not re-usable
6. QO Thick Aged Balsamic Vinegar of Modena
Get a taste of premium vinegar that has been superbly crafted, dense, perfectly balanced, and full-bodied Italian flavor. There are no additives such as caramel, sugar, artificial colors, and thickening agents. Thus, you get to enjoy 100% natural products packed with wide health benefits.
The eye-catching and elegant heavy bottom glass bottom will not go unnoticed. You can comfortably pair with beef, burgers, cured meat, pork, turkey, salads, marinades, roasted potatoes, fish, grilled vegetables, sauces, dark chocolate, and ice cream. Indeed there is great versatility you get from the package. 
You can even gift to your loved ones on a special occasion, and they will always remember you as they enjoy a delicious meal with QO vinegar. It is aged in wooden barrels and packaged in small bottles to preserve top-quality in every batch.
Pros
Reduced grape must achieve high density and sweetness
No additives thus 100% natural
Elegant, eye-catching glass bottle with a heavy bottom
Made of small batches to preserve the quality
Available also in traditional organic and other four subtle infusions thus presenting a wide variety
Aged in wooden barrels for four years
Cons
May be too sweet to some pallets 
---
 FAQs
Q: How do I use balsamic vinegar properly? 
To get the best out of your vinegar, you have to learn how to use it properly on different meals. Follow the tips below for great results:
Use the right amount

The types of dishes you are preparing dictate the correct amount of vinegar to use. You can easily ruin your meal if excess quantities are added. Those with not less than 12 years of traditional aging should be applied drop by drop while checking on flavor. 
If the vinegar was aged for less than 12 years, start with a teaspoon and taste as you add more. The taste of vinegar might change the flavor with time as it will continue aging even after purchase.
Always taste it before use to be sure it is the taste you want on your meal. Do this by pouring a little portion on the teaspoon and tasting it using the tip of your tongue. This way, you will estimate the right quantities to sprinkle on your meals.
Use in the right type of food
There is always the recommended food that will taste great on the specific type of vinegar. Always read instructions carefully before trying it on your dish. However, generally, balsamic is used on raw vegetables and cooked food. Use it in a particular order to achieve great results. For instance, when cooking meat, you should apply the vinegar when the meal is almost ready but should be in the right quantities, as indicated in the point above. It should be the last thing to add to your food when cooking as it as sensitive to high temperatures, and if left on fire for an extended period, the flavor will be ruined.
When preparing salads or raw vegetables, you have to put salt first, then vinegar, and finally oil. The salt might not blend well with food if you put vinegar first, thus ruining the flavor. Conversely, if the oil is put first, it will prevent the vinegar taste from spreading well on a diet.
Take caution 
Just because you have your favorite vinegar, it does not mean putting it on every type of food in the meal. If you are preparing veggies and meat for a meal, then decide on which one to put vinegar. Using it on both might be too much and might not even like that taste after a while. 
Q: Is it safe to use the vinegar after the expiry date?
Unlike other products that are not safe to use upon expiry, the vinegar can be used without compromising your health. The expiry date indicated shows when the quality would begin to deteriorate. Thus, during that time, you cannot blame the low quality of the manufacturer as that is bound to happen.
Q: Should I refrigerate?
Refrigerating the vinegar is not recommended as it is bound to attract the smell of other food stored in the fridge, which ruins its flavor. Since the product won't go bad, it is best to keep it in room temperature away from hot or light places. It can even draw water, thus losing excellent taste as it gets diluted.
Final Take  
Purchasing the best balsamic vinegar is not as straightforward as you may think. You need to stick to the certified products for proof of authenticity and quality. The best buy for 2020 is Due Vittorie Oro Gold of Modena, with the other five presenting best alternatives. It is a traditional grade, and you can be sure of this since it is IGP certified. Top runner's up is Giuseppe Giusti Gran Deposito Italian, while the rest are great affordable options. Always pick the best and follow the tips given for excellent results.
Last update on 2023-06-06 / Affiliate links / Images from Amazon Product Advertising API